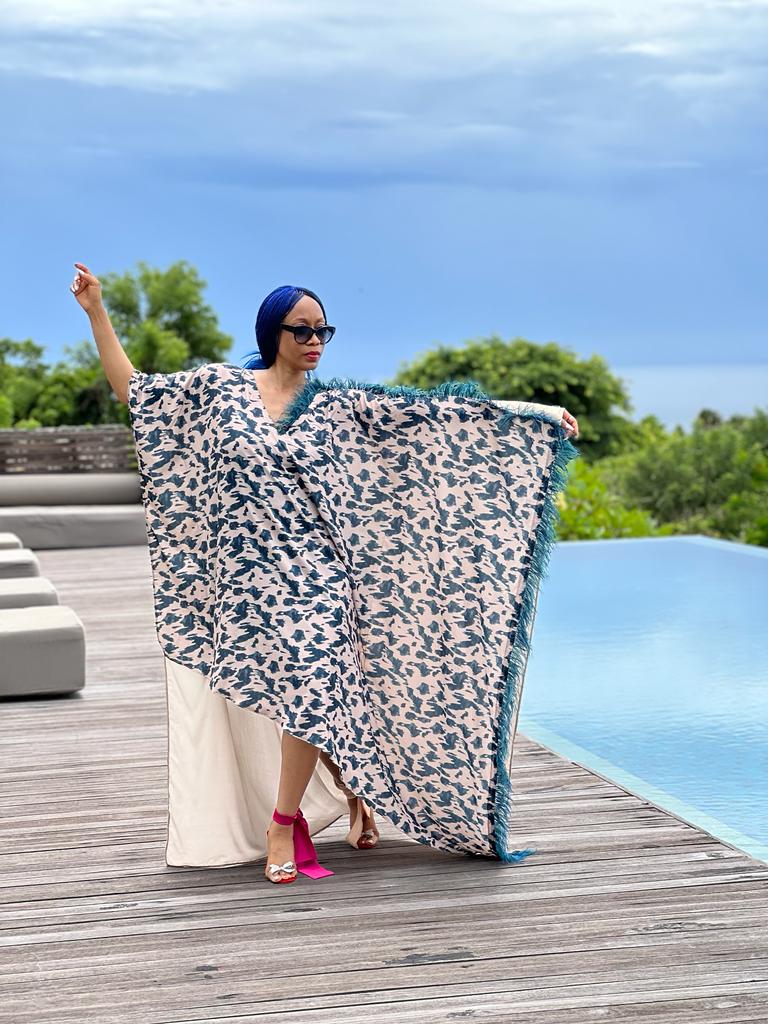 Bali Empress Dress with Plumage Detail
Stunning print  inspired by the deep blue  coastline of Bali. Asymmetric front hem. A double row of two contrasting  shades of blue plumage are bl'enfer to intensify the beauty of this piece.
One size fits most (fits hips up to 60'')
Length at back is 60' as shown on 5'10 model 
Hand wash and line dry
Silk poly blend  & 100% dyed ostrich  feathers.