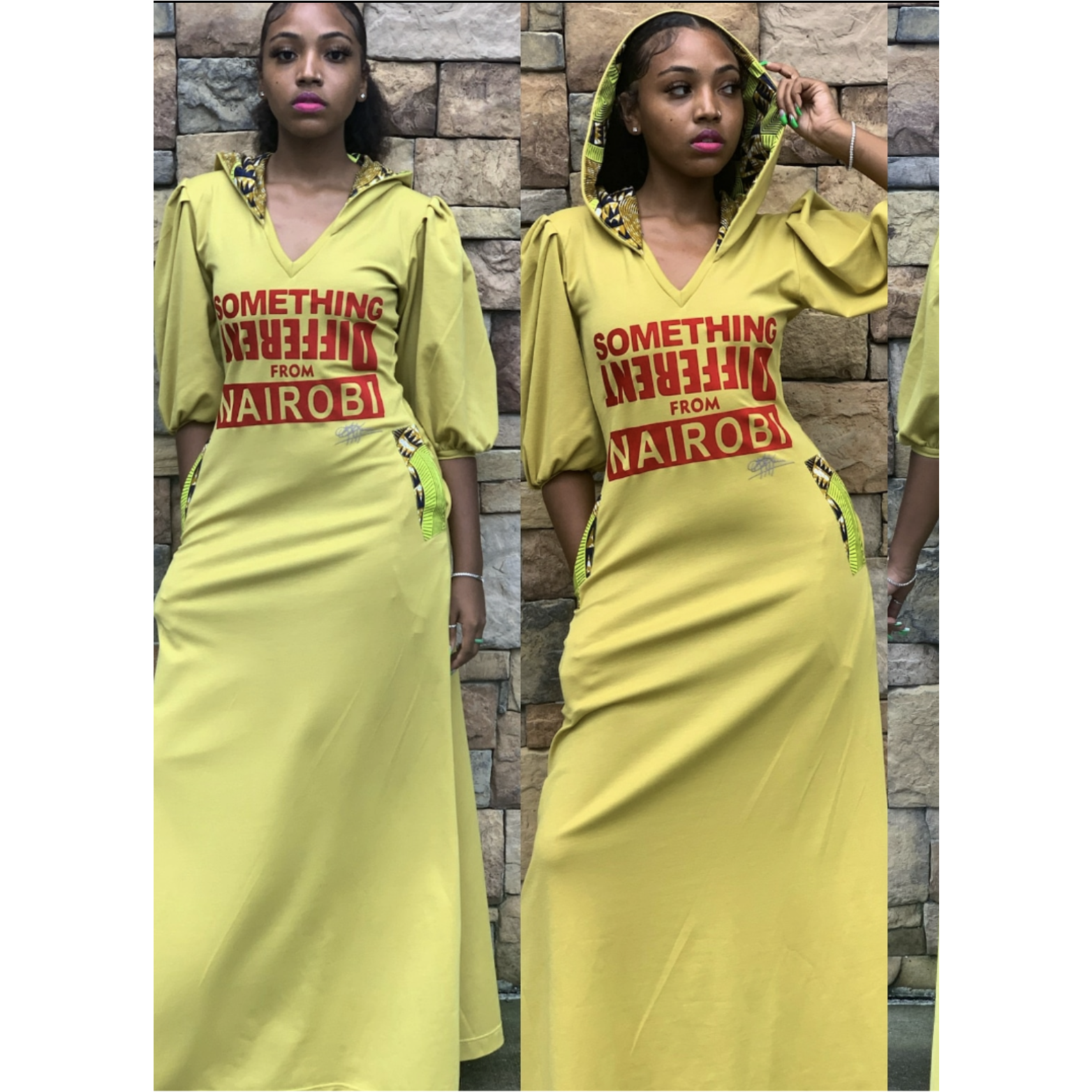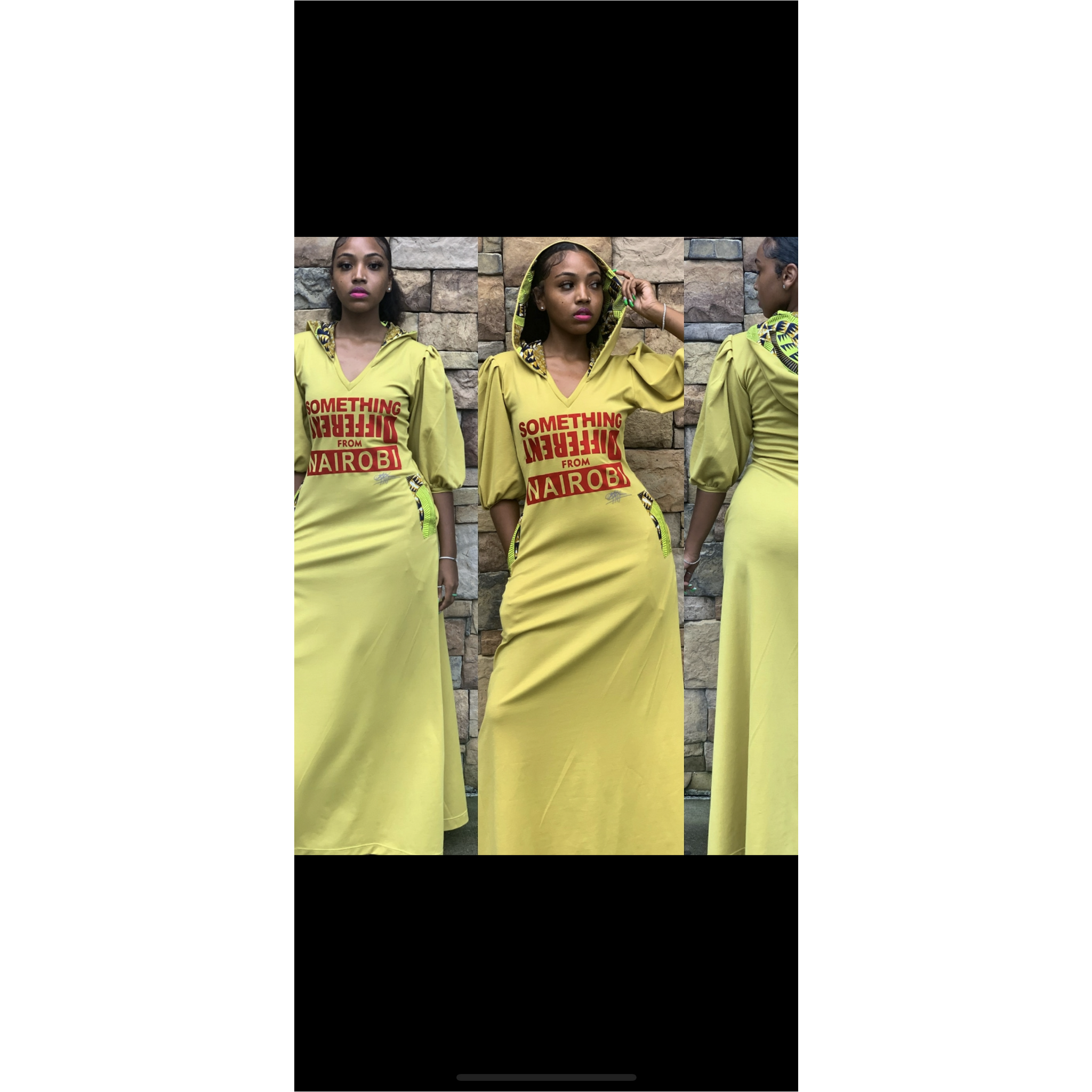 Customisable 'Something DIFFERENT From NAIROBI' Mustard Maxi, Puffed Sleeves, Ankara Detail
Customise ** your dress and wear your favourite city proudly!
Customise*** your favourite colour to your maxi with puffed sleeves. Ankara lined hood and pockets.
 Ankara pattern shown is based on availability which means that the Ankara used  on your dress may differ slightly however colours will be similar.
Length is 62 '' from shoulder.
Cotton jersey with cotton trim.
Dry clean or Handwash 
** Customise for the low price of $20.00USD
*** Customise your colour for the low price of $10.000USD
COLOUR OPTIONS: red, black, navy, olive, fuschia, mustard,grey,brown,eggplant, green. 
Once order is paid for, kindly send an email with your preferred city or colour to blazingtrails@kikikamanu.com