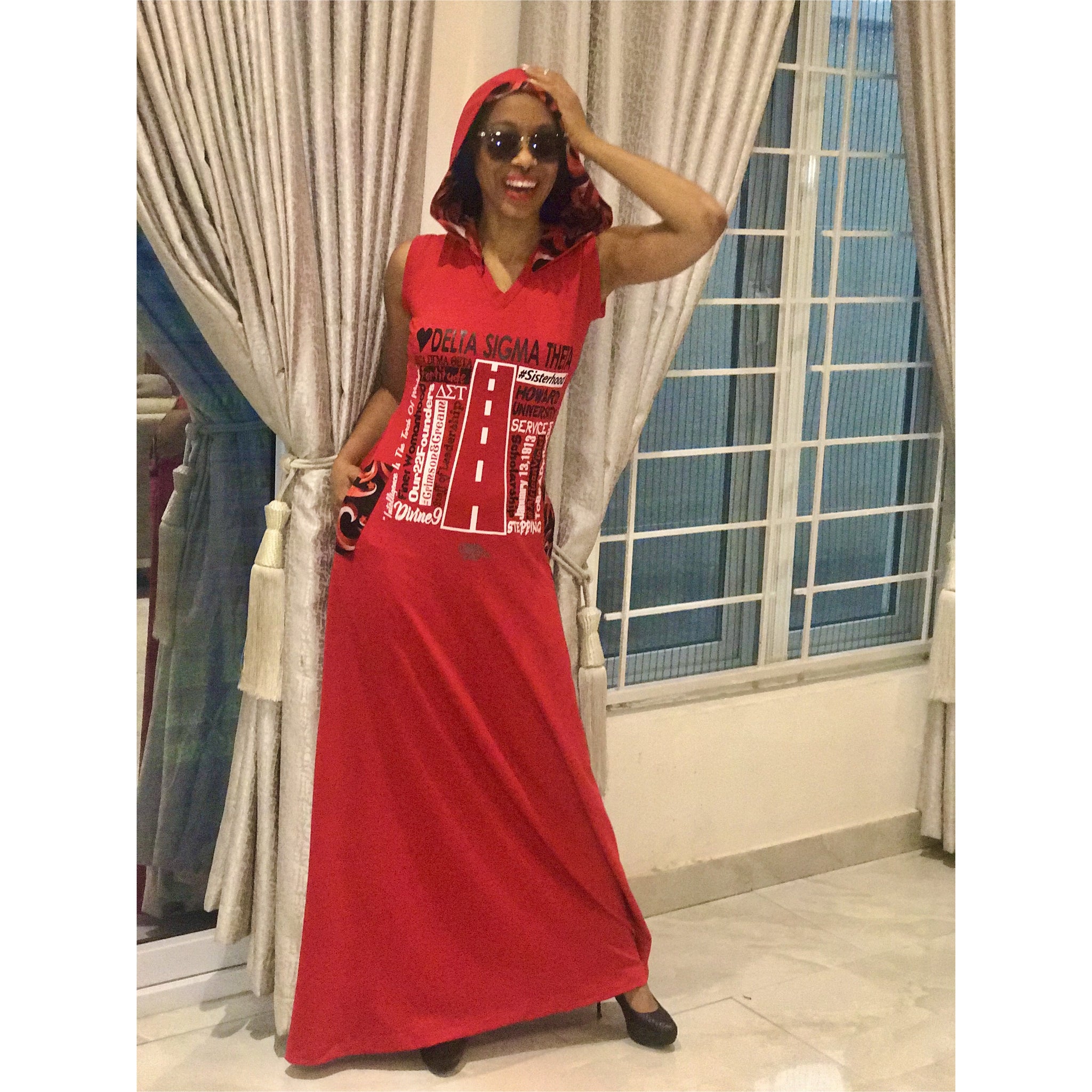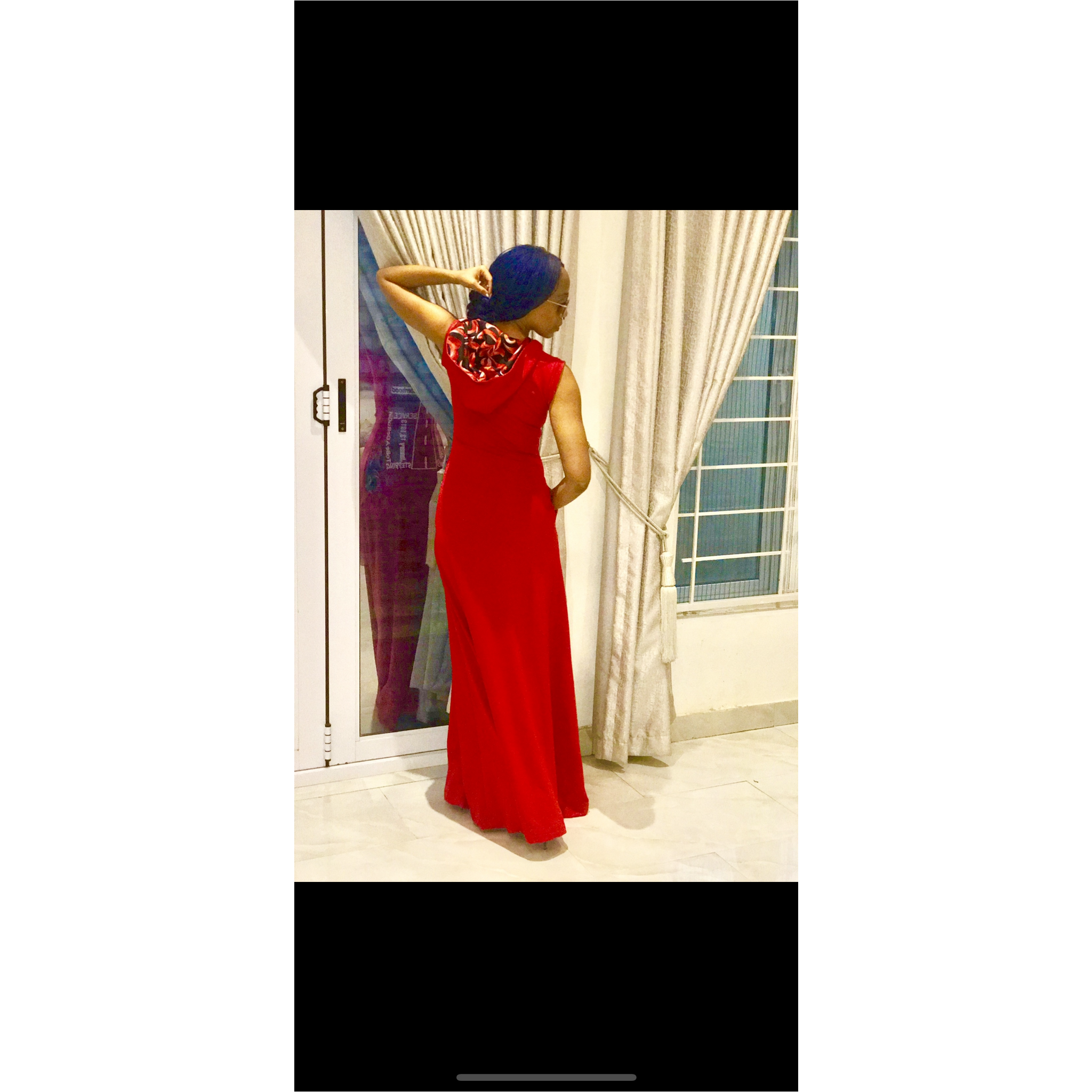 DELTA SIGMA THETA MAXI HOODED DRESS, ANKARA DETAIL
Proud of your sisterhood?  Wear it!!
Your new favourite maxi  hooded dress is perfect with heels or flats and travels very well. Stunning with Ankara detail patch pockets and sleeveless. Available with short tee sleeves or long sleeves for an additional fee.
Font: black, white
Length:  60 inches from shoulder
Cotton jersey. Dry clean. 
Please note that Ankara used may differ slightly  from pattern on model but the colours will remain the same.
This item may be customised  to your measurements for the low additional fee of 40$.
Also Available:
-in black as a midi or maxi
-short sleeved or long sleeved 
-as a sweatshirt in red or black 
 -on a leather trim tote bag 
-as a throw pillow in various sizes 
Kindly send an email to teamkikikamanu@kikikamanu.com
*****
The Greek letters on the right chest of  the model are  incorrect. It has been corrected to  ΔΣΘ
*****