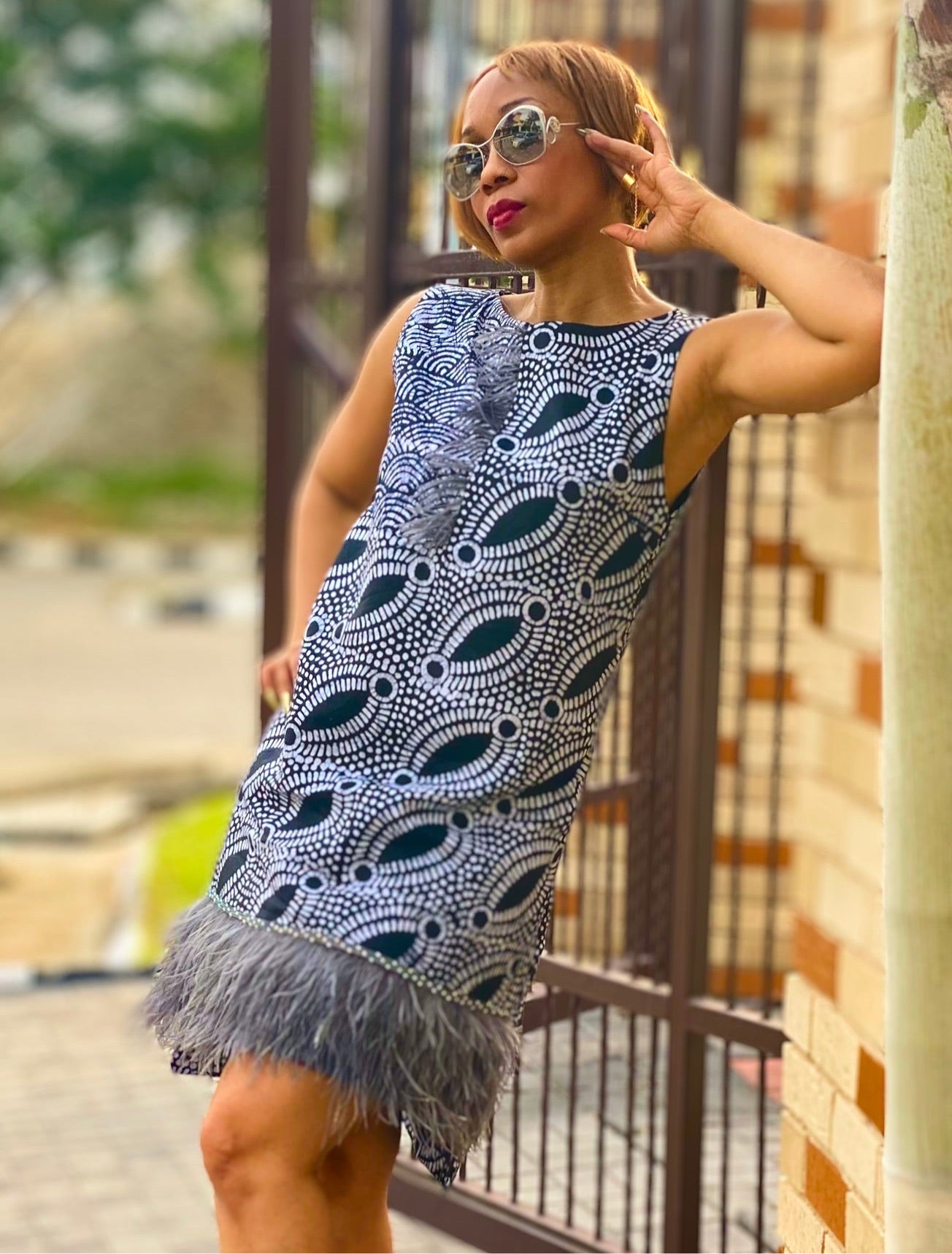 Dark Blue Plummage Hand Beaded, Hand Dyed Flapper Dress in Adiré with Hand Embellished Detail.
Our Flapper dress is inspired by the Great Gatsby. With almond shaped hand dyed adire, grey ostrich  feathers at the chest and several layers at the 39' hem.  Fully lined, a side zip closure and one slit pocket complete the dress.
We source our hand dyed adire directly from deep in the heart of rural  Abeokuta, about a 3 hour ride from our Lagos studio.
Then we bead the asooke  strip by hand and finally add grey Ostrich feathers to complete our masterpiece!
Dry clean or hand wash.
Do not immerse in water.
100% cotton, ostrich feathers, diamante.