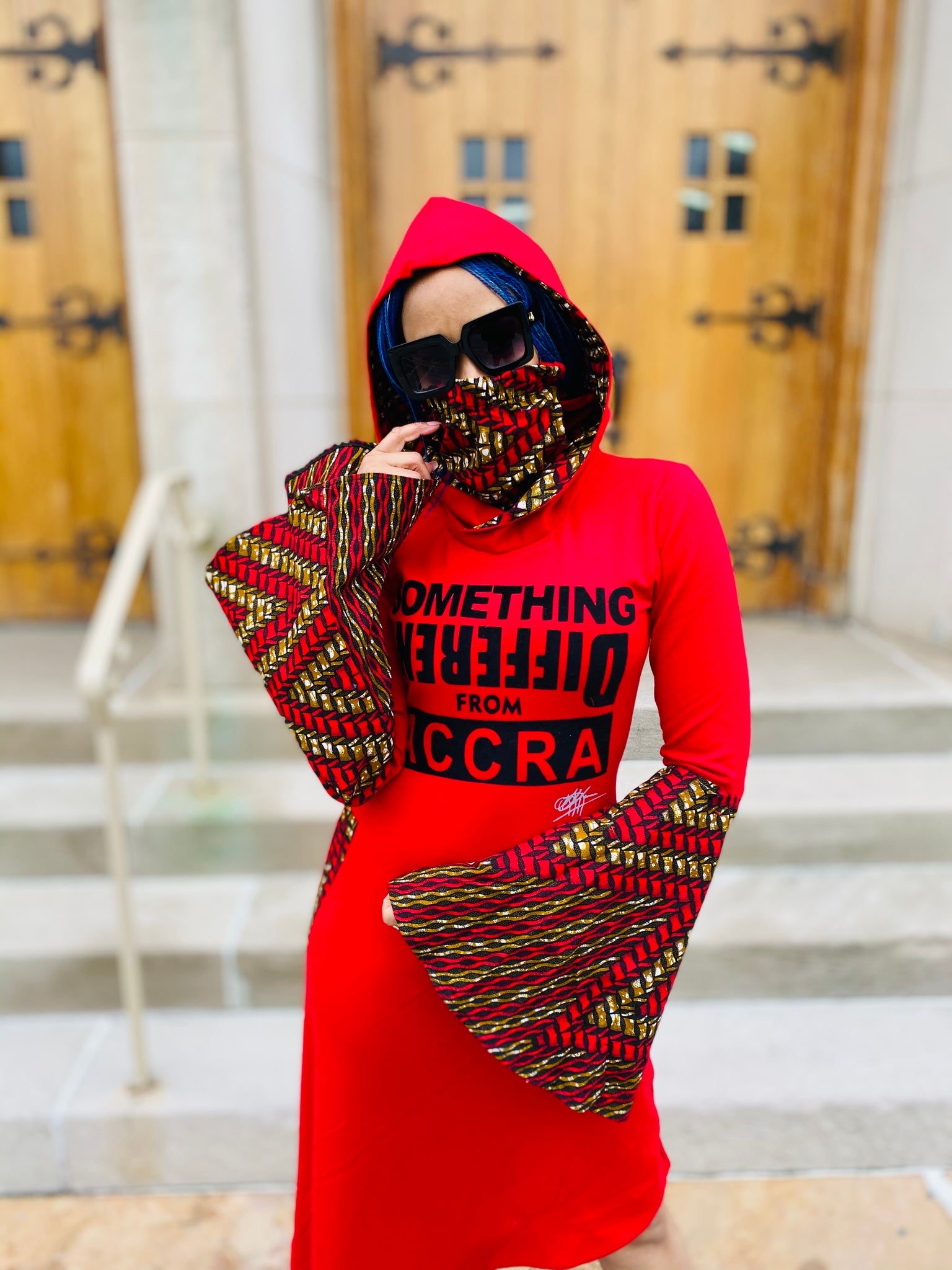 Red Asymmetric Hem Midi; Attached Ankara Mask & Bell Sleeves; 'Something Diff Frm ACCRA' -Customisable-
Customise ** your dress and wear your name, city or favourite phrase  proudly!
Red midi with:
-ankara  bell sleeves ***
-ankara  lined hood 
-ankara  patch pockets 
-breathable Ankara  built in mask (***Ankara patterned fabric seen in photograph is subject to availability. A similar fabric wwill be used if the original is unavailable)
-longest Length is 58 '' from shoulder.
Cotton stretch  jersey .
Dry clean or Handwash 
** Customise text for the low price of $25USD (discounted from $50)
Once order is paid for, kindly send an email with your preferred city or text to blazingtrails@kikikamanu.com