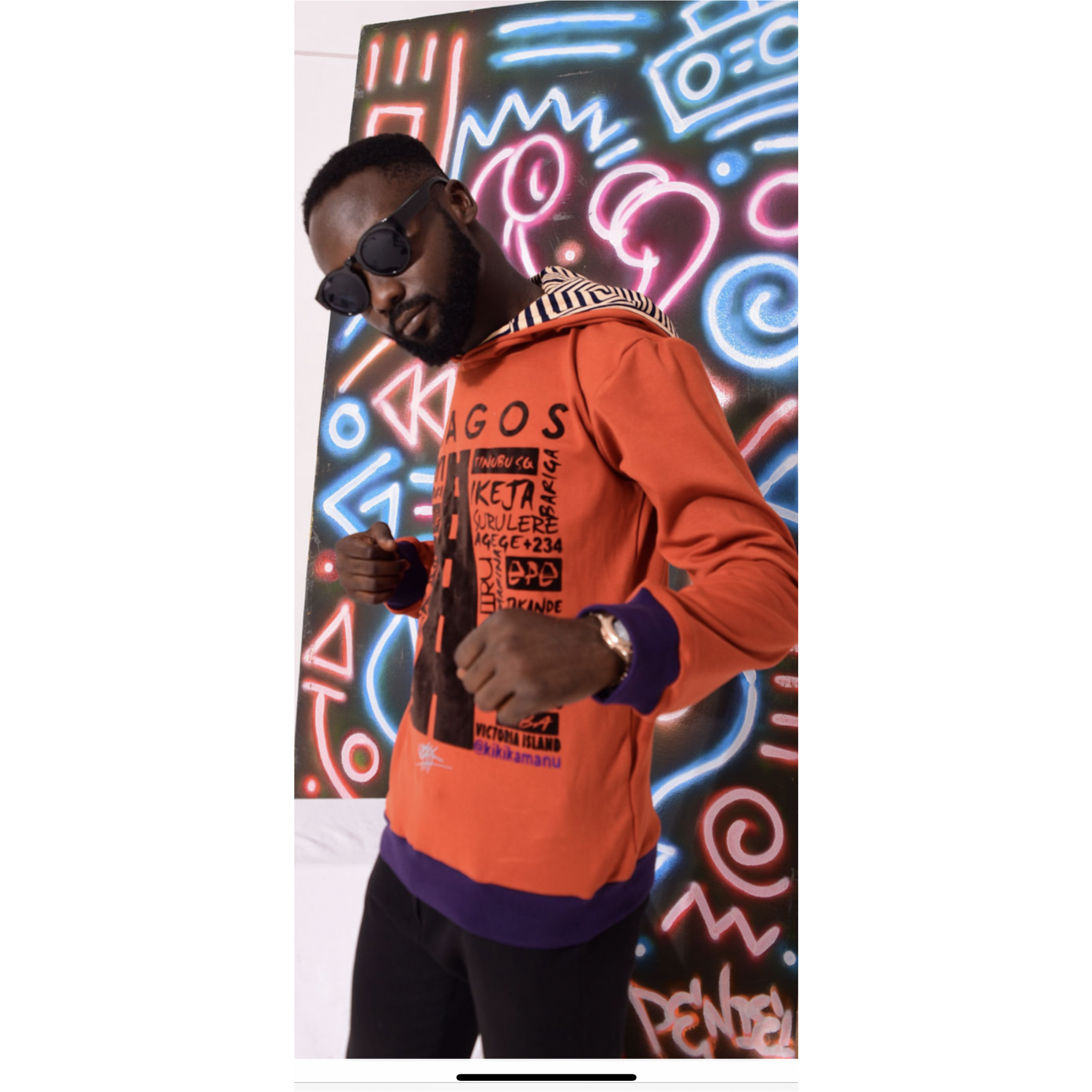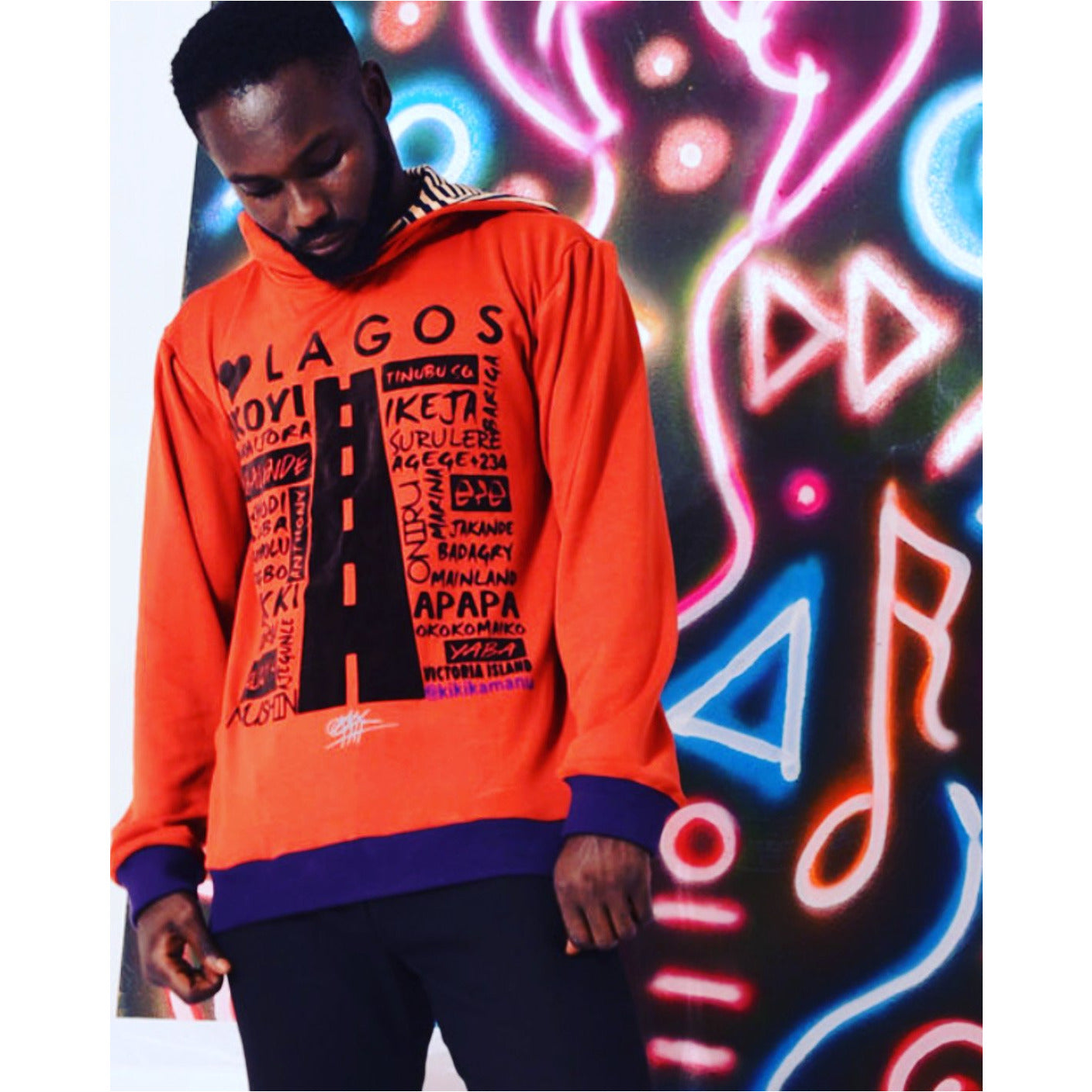 MENS ORANGE LOVE LAGOS HOODED SWEATSHIRT, ANKARA DETAIL
Love or miss Lagos?  Wear it!!
Your new favourite  hooded sweatshirt  is perfect for all occasions  and travels very well. Stunning with Ankara detail and purple trim.
Font: brown luxury velvet appliqué.
Cotton jersey.

Dry clean. 
2 hidden  pockets at the side.
Please note that the striped Ankara used on your sweatshirt is based on availability and may differ slightly  from pattern shown on model.
Prefer another town? Customisation of artwork  is available for an additional cost. Please send your customisation/personalisation  enquiries to teamkikikamanu@kikikamanu.com .
customisations start from $100