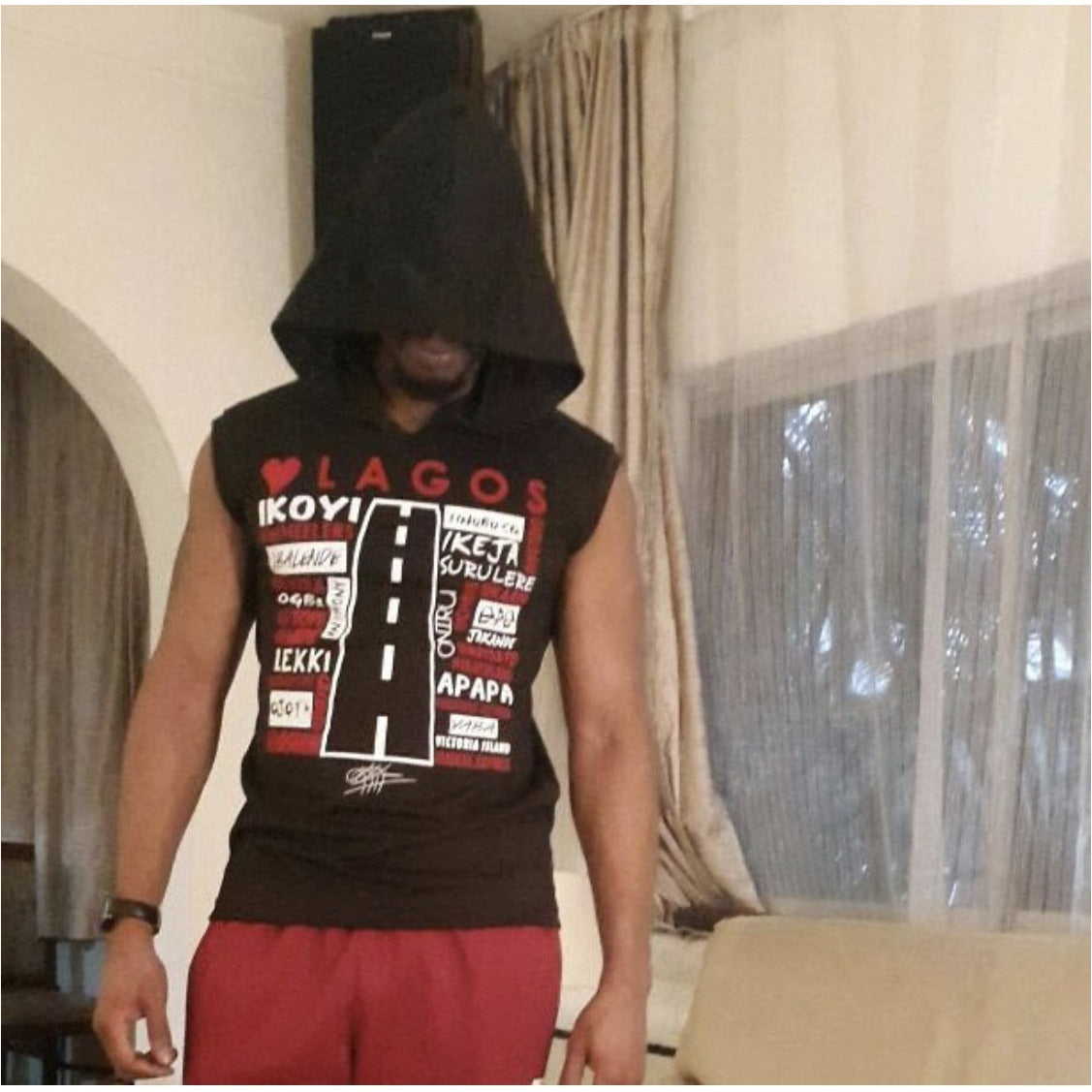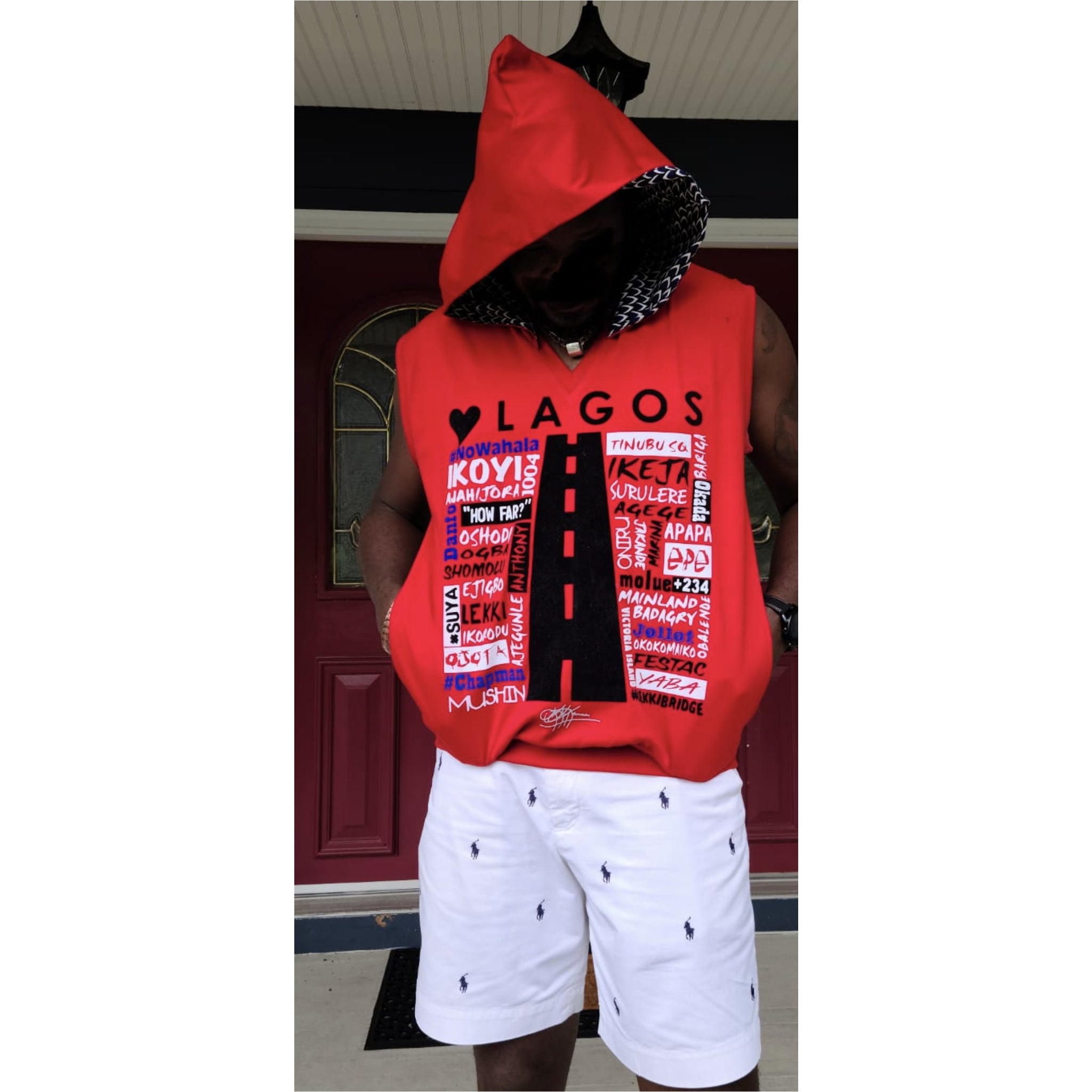 Unisex Love Lagos Sleeveless Sweatshirt with or with out Ankara lined Hood
Lové or miss Lagos, wear it! 
This  sleeveless sweatshirt has two pockets and a hood lined with cotton jersey.
Please note that cotton print (Ankara ) may also be used.
You may customise the text on this item as well as the colour. 
Text Customisation  starts at $100USD
Please contact us for more information.
Hand wash or dry clean.