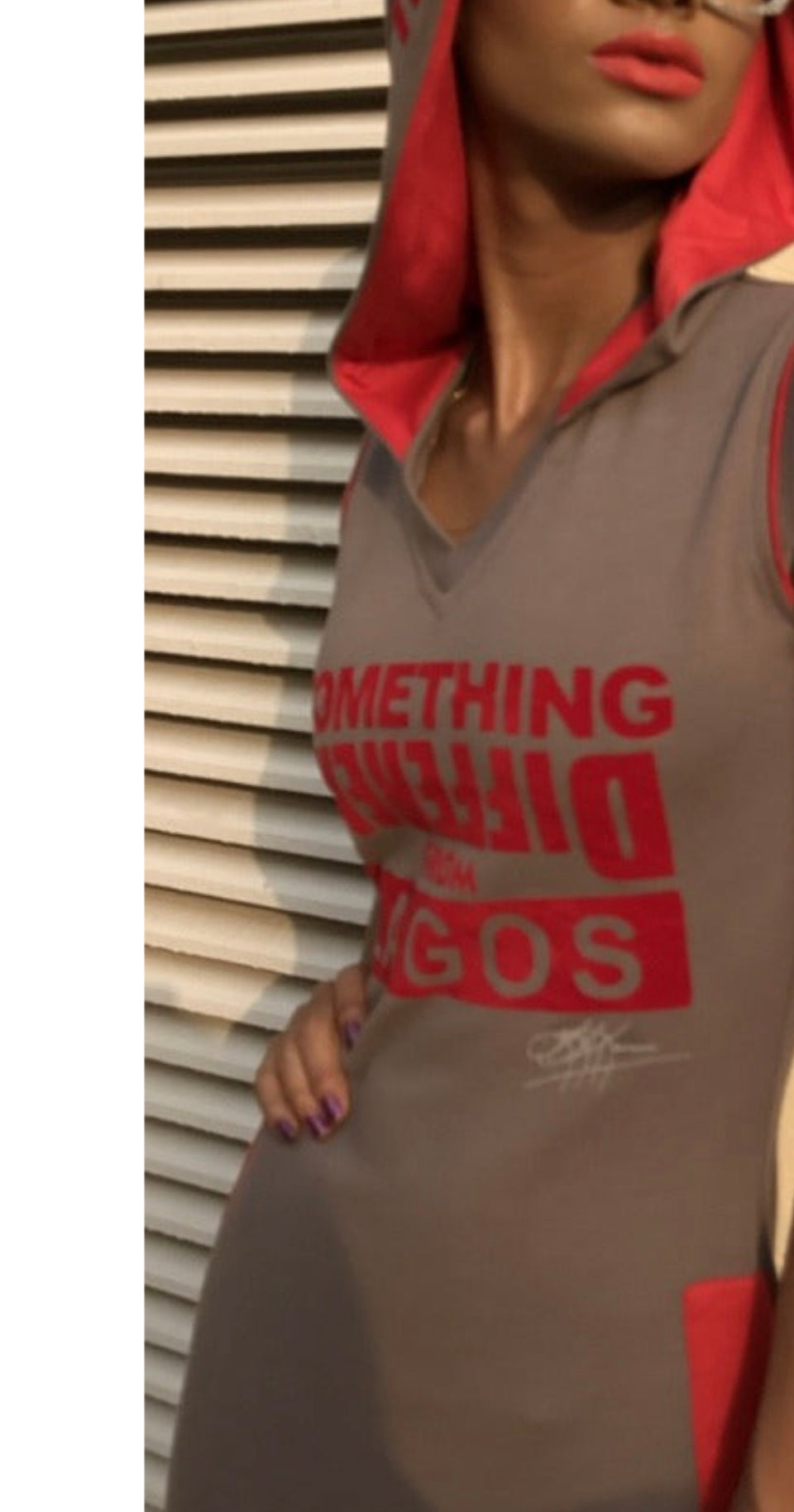 BLACK SOMETHING DIFFERENT FROM MILAN HOODED MAXI w RED DETAIL
Do you love or miss Italy? Show it with your new MILAN dress!
Long Sleeved With Red Lined Hood And Deep Pockets.  Red Detail On Pockets. Velvet Applique Detail. Thumbhole Closure With Red Embroidery Detail.
Available in GREY* with red details
*photo shown of grey dress is a guide to what your MILAN dress will look like in grey/red.
62 INCHES.
Cotton-Poly-Elastane  Blend.
Dry Clean or Hand wash ONLY.