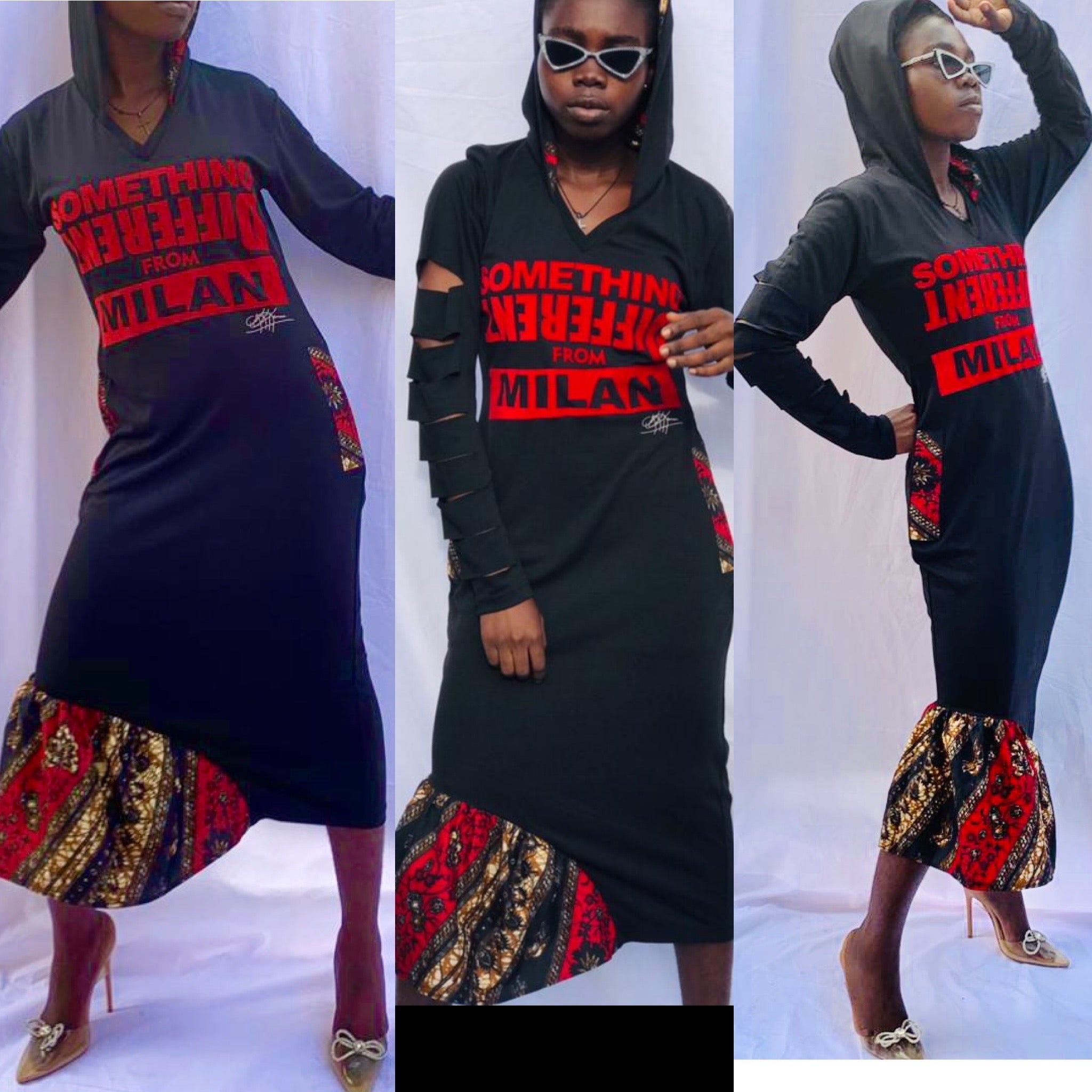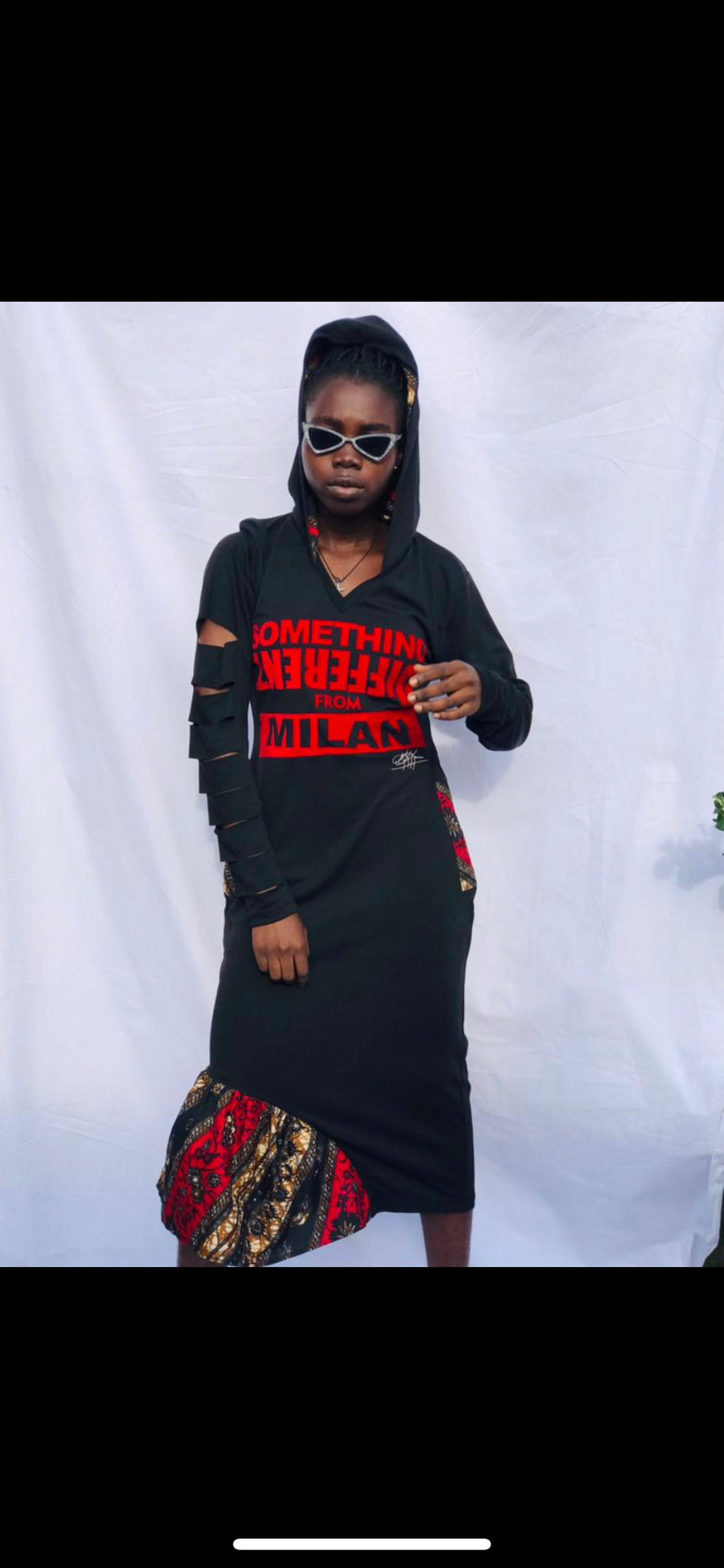 Milan Multi Slit Sleeve Dress With Side Ruffle Detail
Love or miss Milan? Wear it!! 
-Long sleeved with multi slit detail on one sleeve.
-hem of sleeve is not sewn
- the model is a size small wearing a large 
-hood & ruffle have red, black & brown Ankara. The pattern shown is based on availability and yours may be same colour but different pattern. Fear not, you will still look stunning!
-pockets are not functional 
-can be customised
- luxury velvet appliqué font:, red
-length is 48 inches from shoulder
-dry clean 
-Cotton jersey with 5% elastane