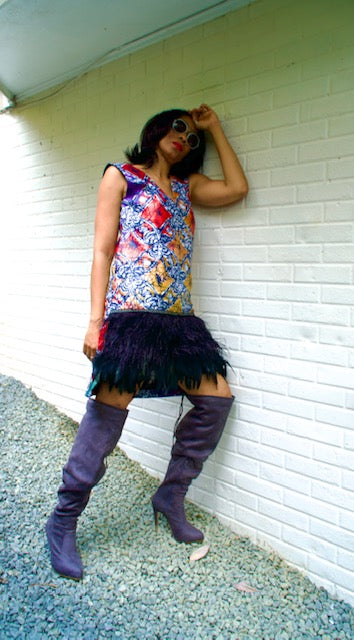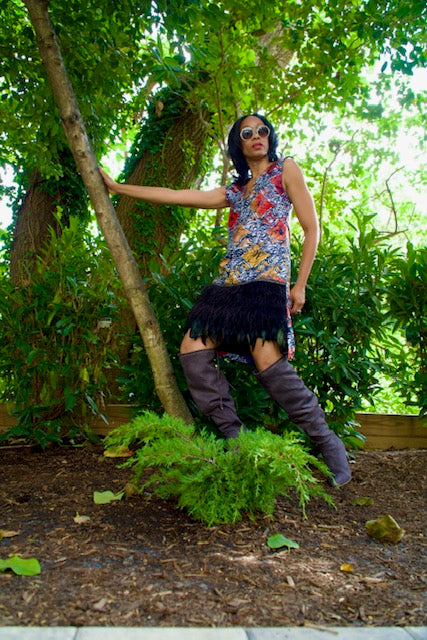 Papillon Adire Flapper Dress with Hand Beaded Detail
Our Flapper dress is inspired by the Great Gatsby. With hand dyed adire, black ostrich  & hackle feathers placed on the several layers at the 39' hem.  Hand beaded detail at basé of Adire with Ashoke. Fully lined, a side zip closure and one slit pocket complete the dress.
We source our hand dyed adire directly from deep in the heart of rural  Abeokuta, about a 3 hour ride from our Lagos studio.
Then we bead the asooke  strip by hand and finally add  Ostrich & Hackle plummage to complete our masterpiece!
Dry clean or hand wash.
Do not immerse in water.
100% cotton, ostrich & hackle feathers, diamante.