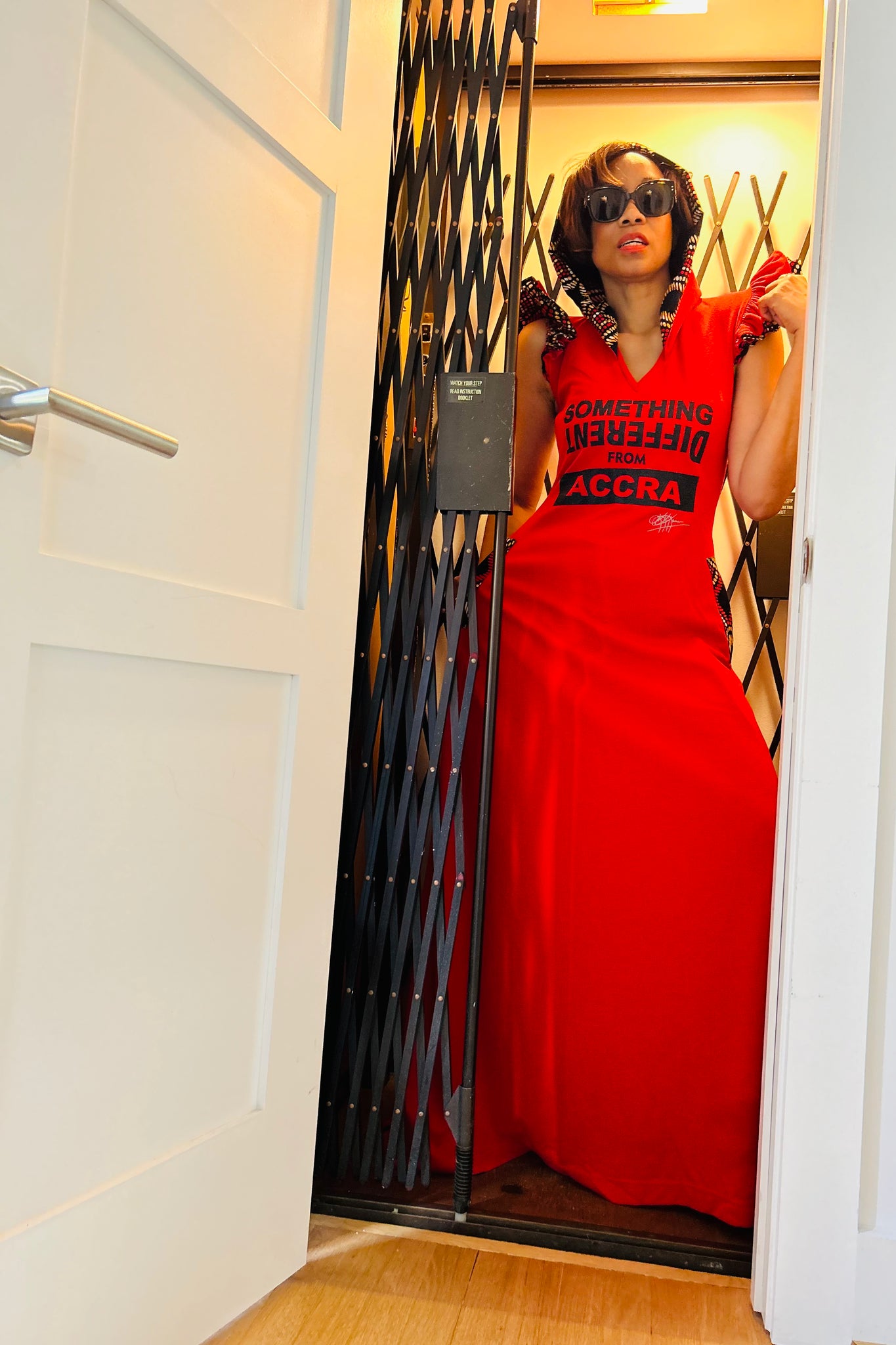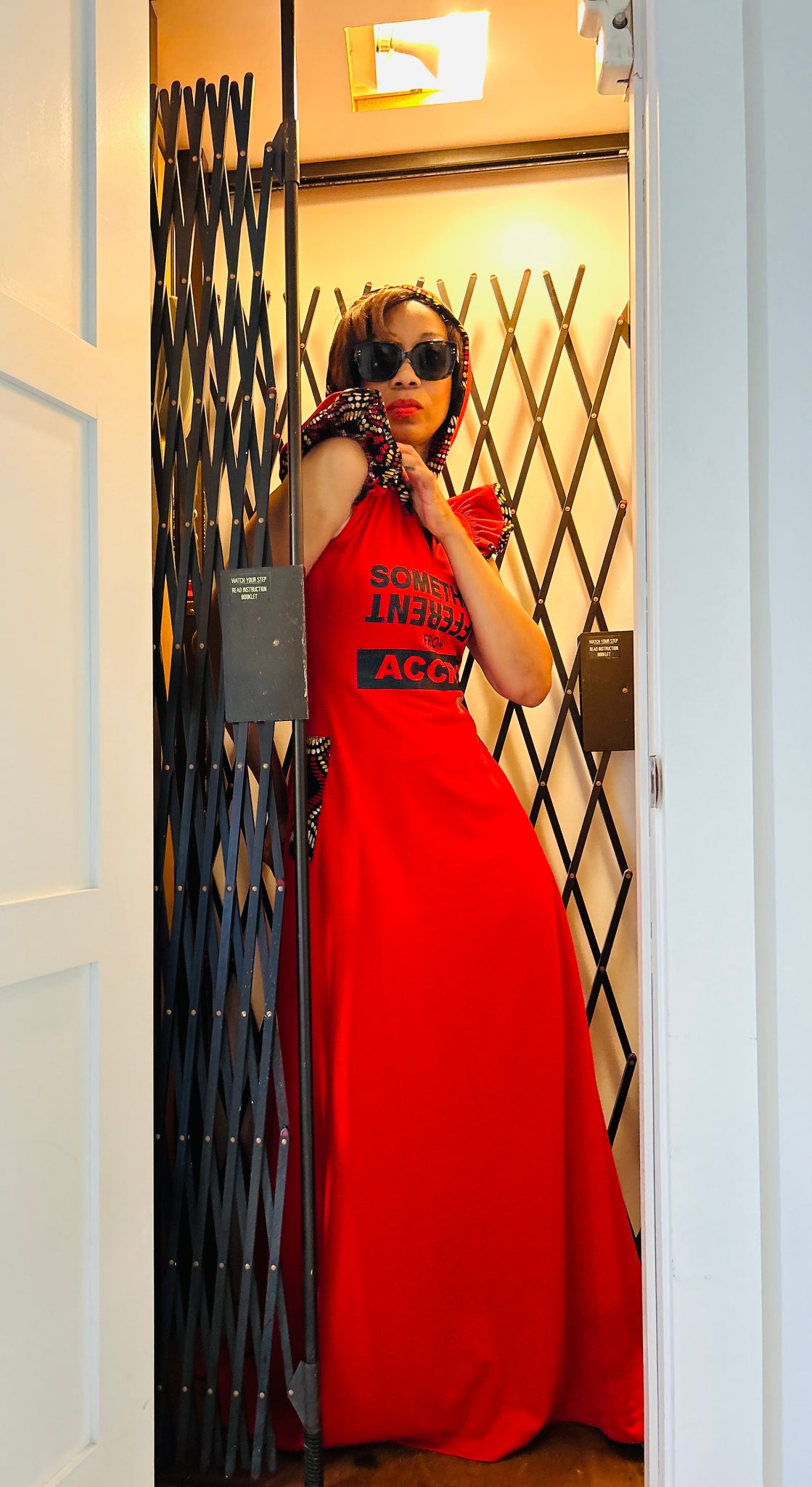 RED SOMETHING DIFFERENT FROM ACCRA MAXI HOODED DRESS, RUFFLED SLEEVES
Stand out from the crowd in this distinctive red hooded dress with black 🪩glitter appliqué. The ruffled sleeves on this maxi length design is perfect for warmer weather and features a beautiful and patriotic pattern. With a length of 62" petite sizes may need to alter. Look and feel fabulous with your  red maxi hooded SOMETHING DIFFERENT FROM ACCRA dress.
Please note that ankara print  may vary slightly from what is seen, but don't worry, you will still look stunning.
*pockets are functional
*length is 62 inches
*cotton jersey.
*hand wash or dry clean. 
Stunning with ankara detail patch pockets and lined hood.