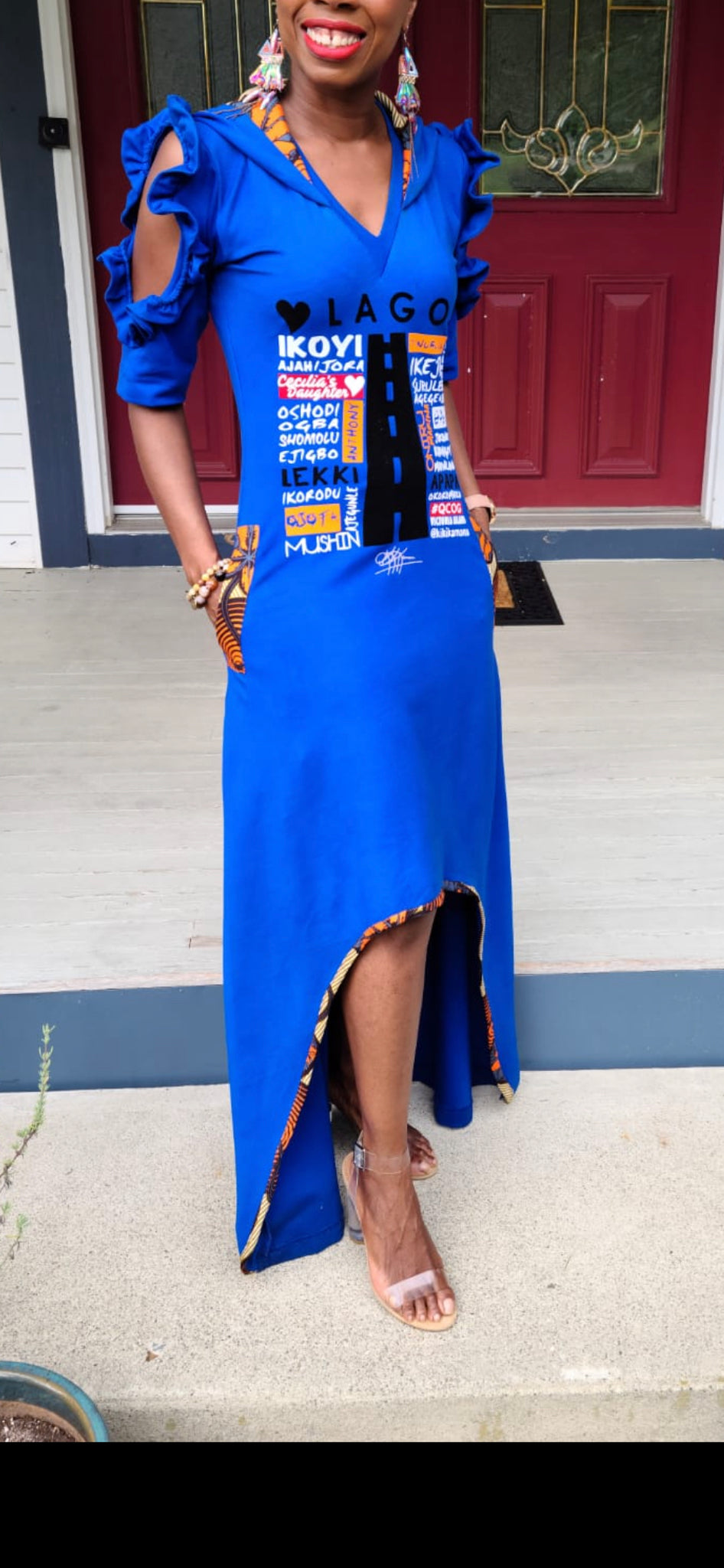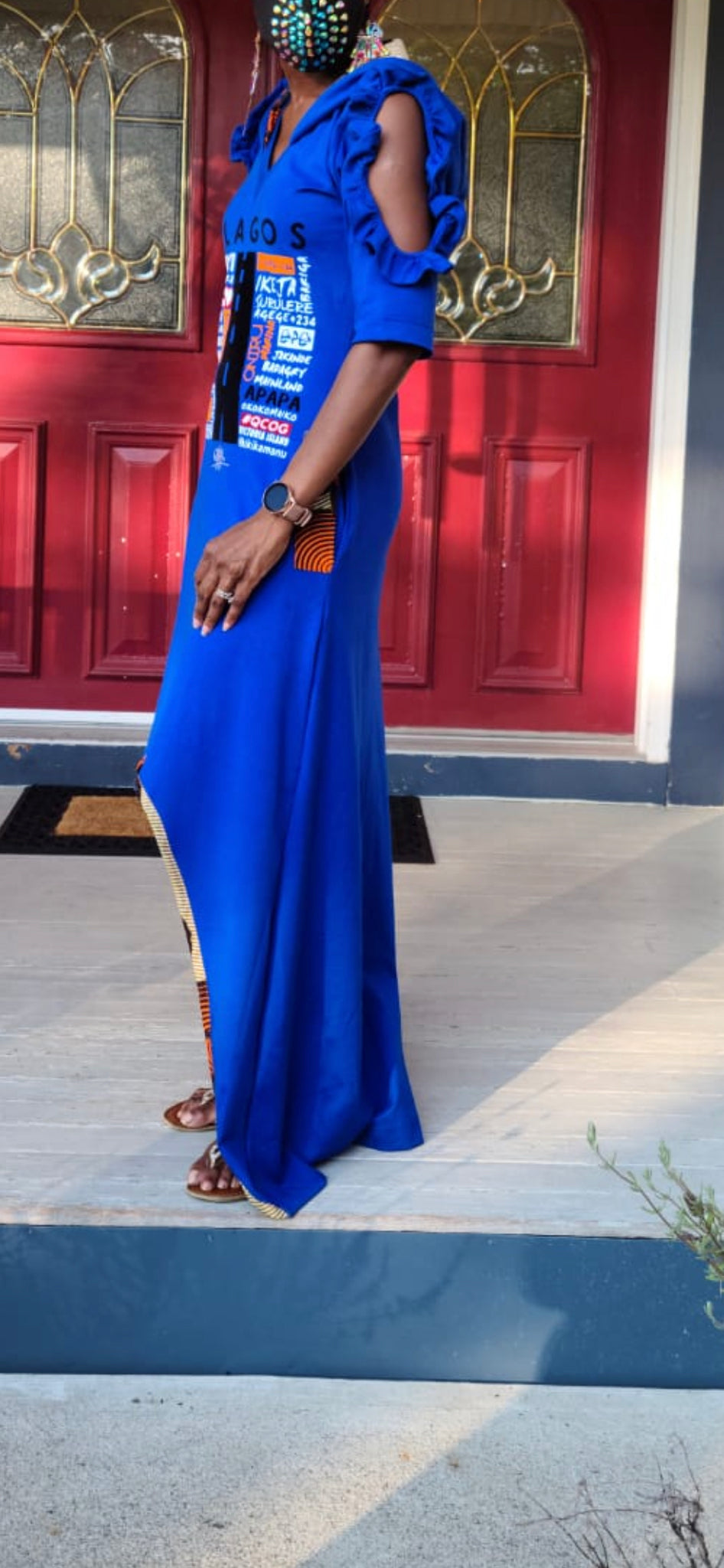 Royal Blue Hi Low VELVET APPLIQUE LUV LAGOS HOODED MAXI
Love or miss Lagos?  Wear it!! Your new favourite hi-low hooded dress is perfect with heels or flats and travels very well. Stunning with *Ankara detail patch pockets ruffled sleeve  dress, orange / white font**/ black. Hi-low with side pockets.  Cotton jersey. Hand wash or dry clean. 
Length at back is 58'.
Available as a maxi 
*ankara used may differ slightly from that shown 
**please note that the font in red is customised and will not appear on your order.