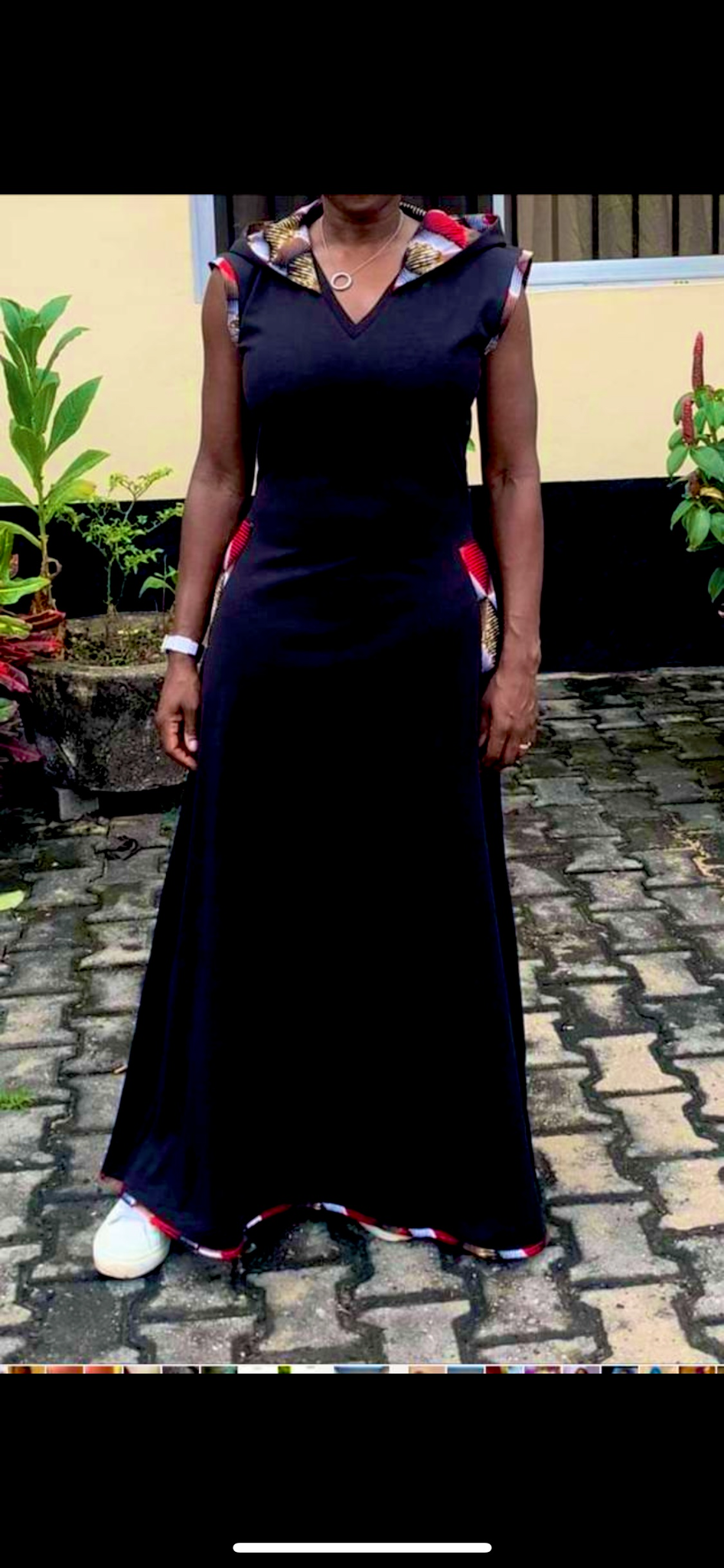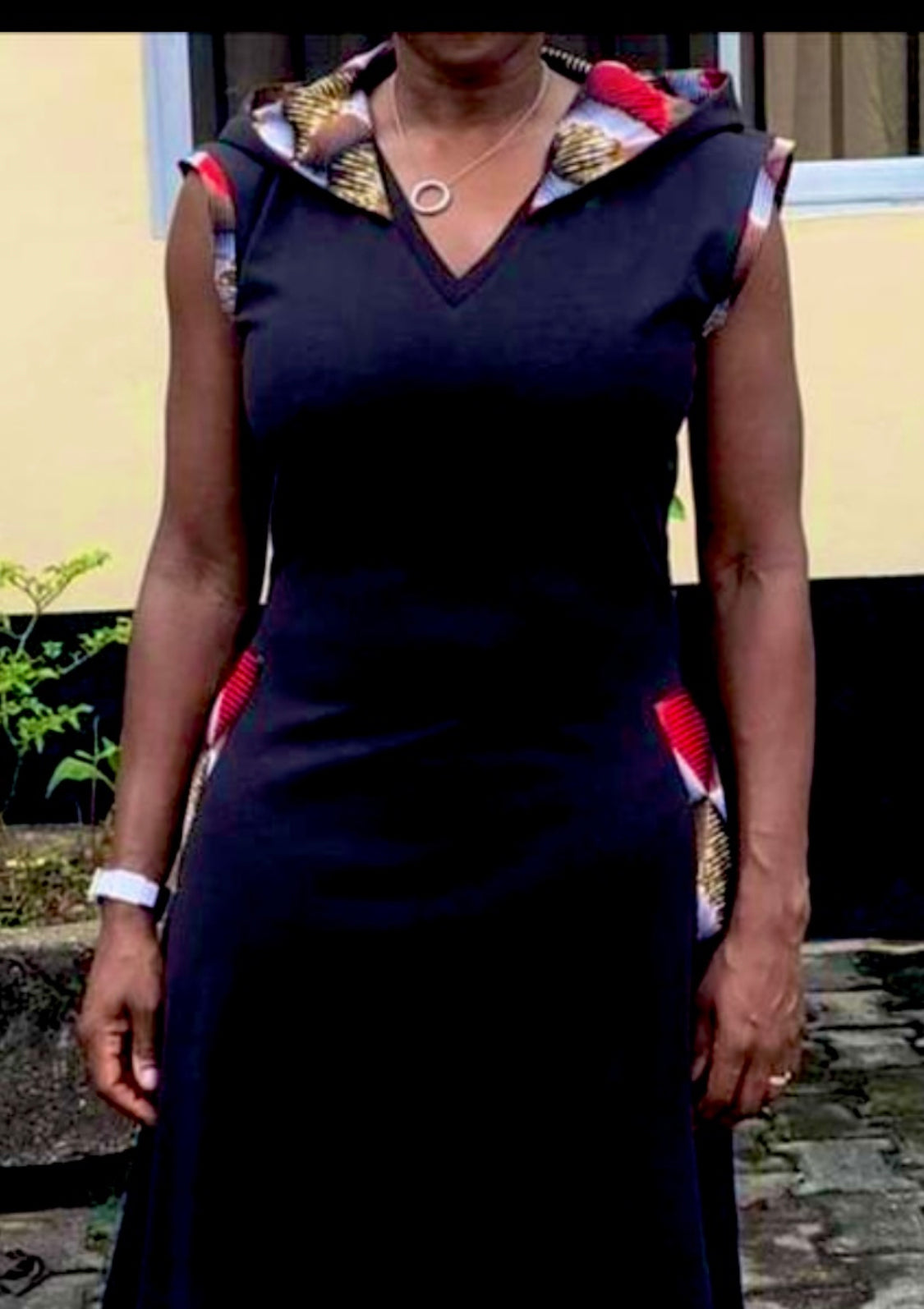 The AYO Blank Canvas -Maxi Hooded Dress, Print Fabric Detail
Our Blank Canvas dress (aka textless dress) is your new favourite maxi hooded dress! Absolutely perfect  with heels or flats and travels very well.

Stunning with *Ankara detail on functional patch pockets, hood and dress hem.

Cotton jersey. Hand wash or dry clean. 
Available with long sleeves  on request

*ankara pattern used may differ slightly from that shown however the same colour will be maintained.