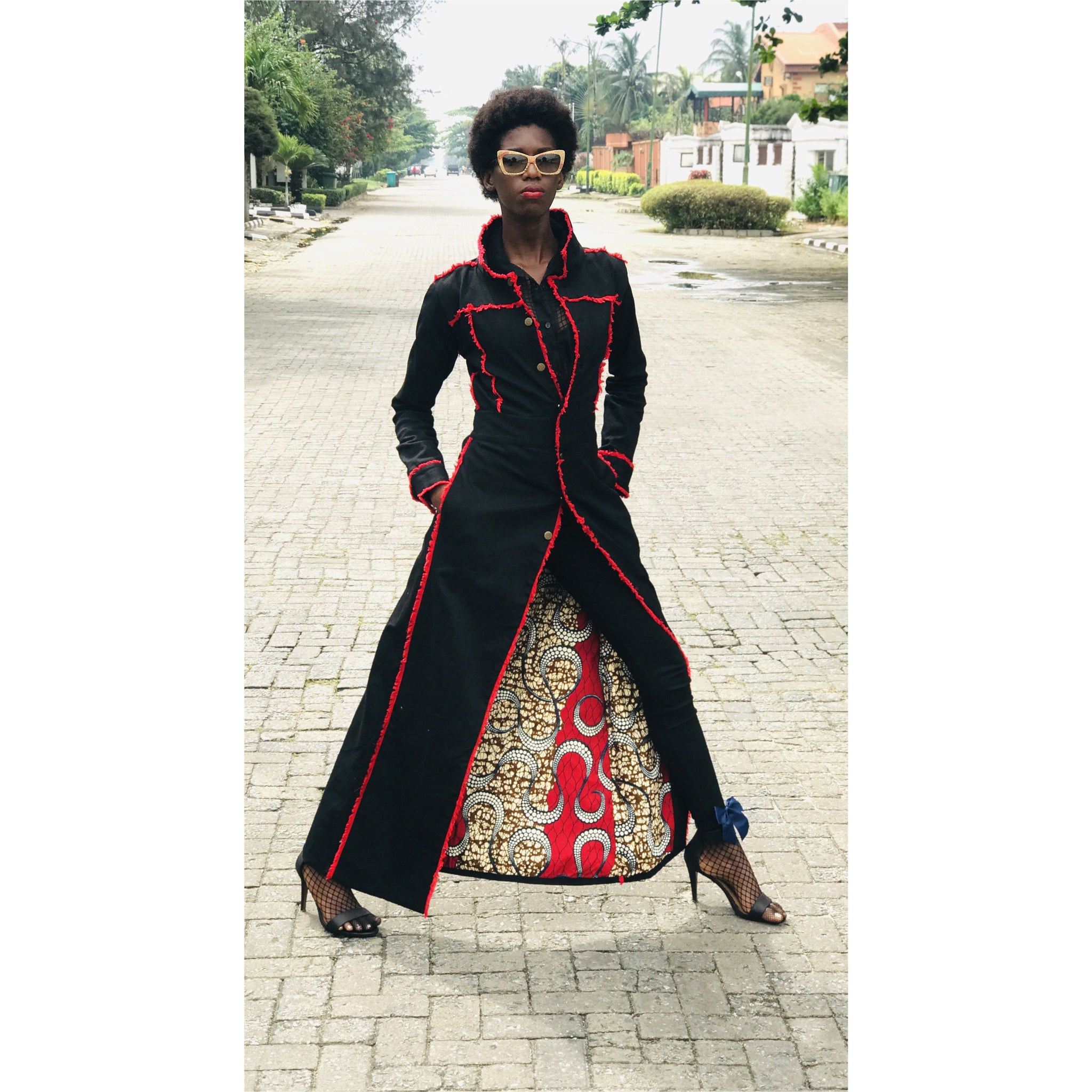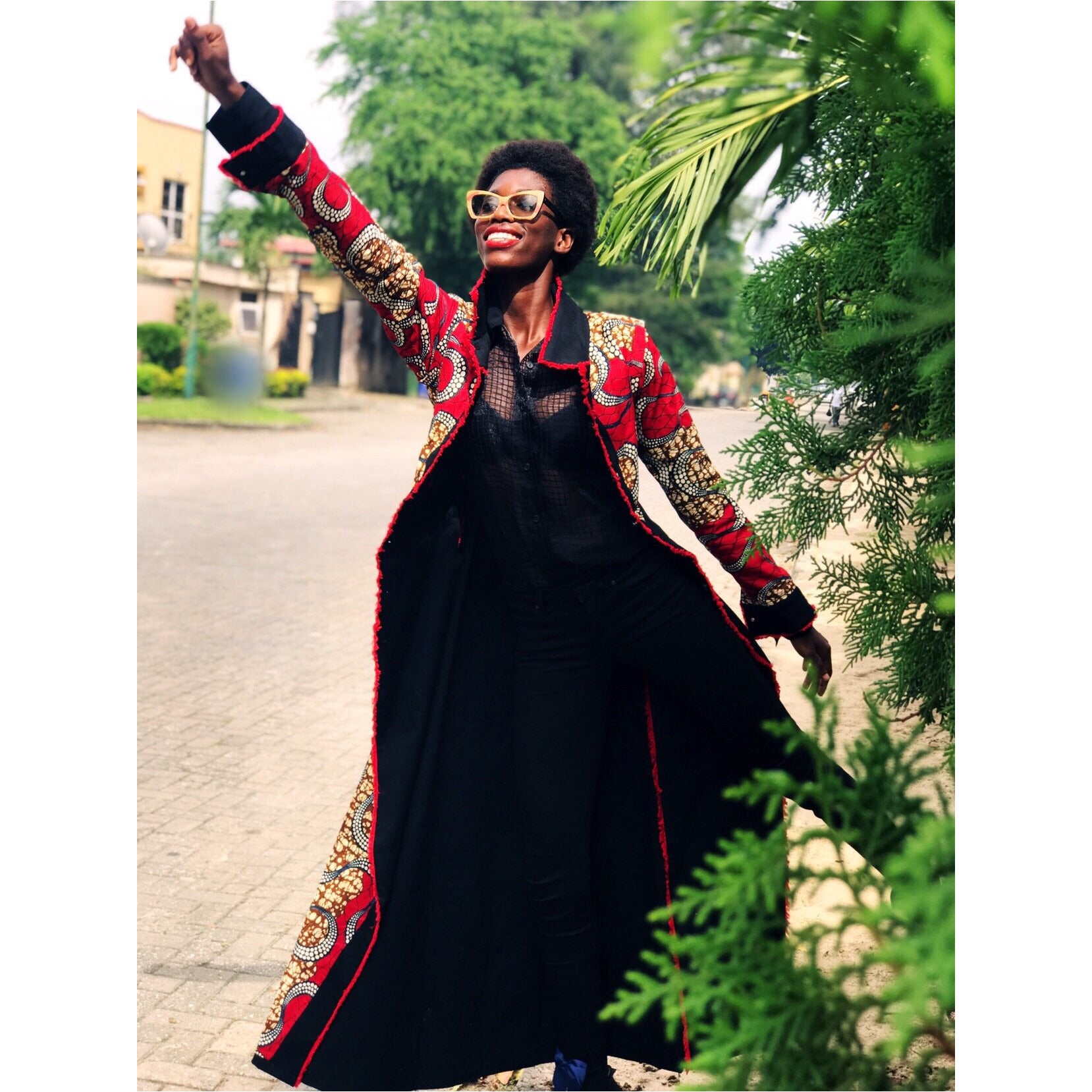 Black 6-Way Convertible & Reversible Surya Hand Frayed Maxi Coat
Perfect for Winter, Spring, Summer & Fall!
Just detach the sleeves and/or reverse it and you can wear it 6 different ways all year  long !
-Over 20 hours of fraying by hand to bring you this masterpiece.
-Standard length is 58'' from shoulder (clients may  send preferred  full body measurements for an additional $50.  A sample will be sent by DHL for the client to try on.)
-Pockets at side 
-Metal button closure 
-Détachable sleeves 
-Lining is 100% cotton; outer is 98% heavy cotton twill and  2% elastane
-Dry clean only
-Patterned cotton fabric (Ankara) is based on availability and may differ from photograph.
Client may request to see up to 10 options for an additional fee of $40
-Clients must send their bust, waist and hip etc  measurements and  preferred  length  for an additional $50
-This item takes 26 business days to produce and ships via 3-5 day DHL barring any Covid 19 related delays.
-
Take a look at the SIZE CHART before you order (
clients may

 

 send preferred  full body measurements for an additional $50) 
- Please note that the plumage around the models neck is not a part of the coat.
-Ankara (printed fabric) shown may not be available. We will use a similar ankara. Don't worry, you will still look STUNNING!