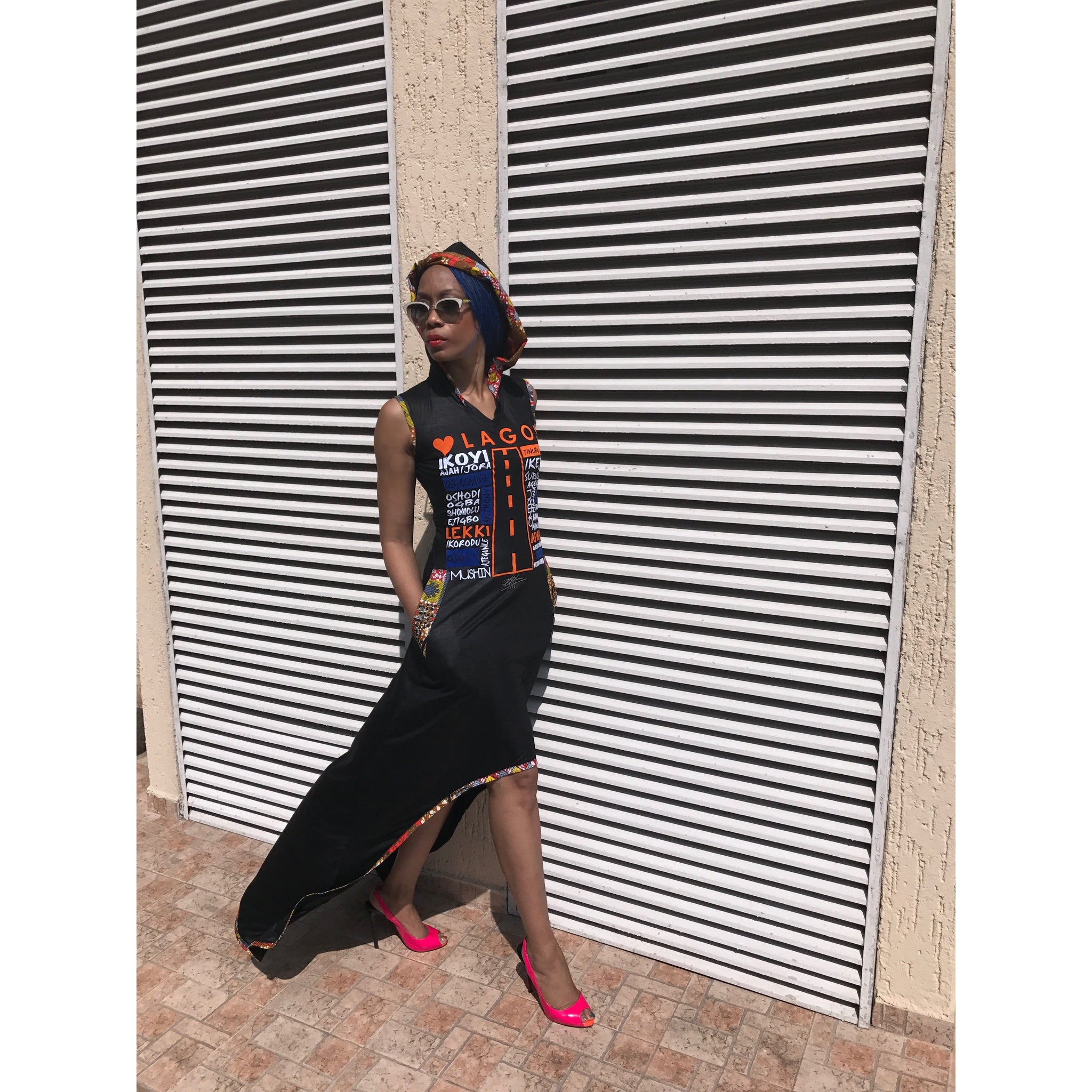 Hi Low VELVET APPLIQUE LUV LAGOS HOODED
Love or miss Lagos?  Wear it!! Your new favourite hi-low hooded dress is perfect with heels or flats and travels very well. Stunning with *Ankara detail patch pockets sleeveless dress, orange / white font. Hi-low with side pockets.  Cotton jersey. Dry clean. 
Available with longer sleeves  for an extra fee.
 *ankara used may differ slightly from that shown