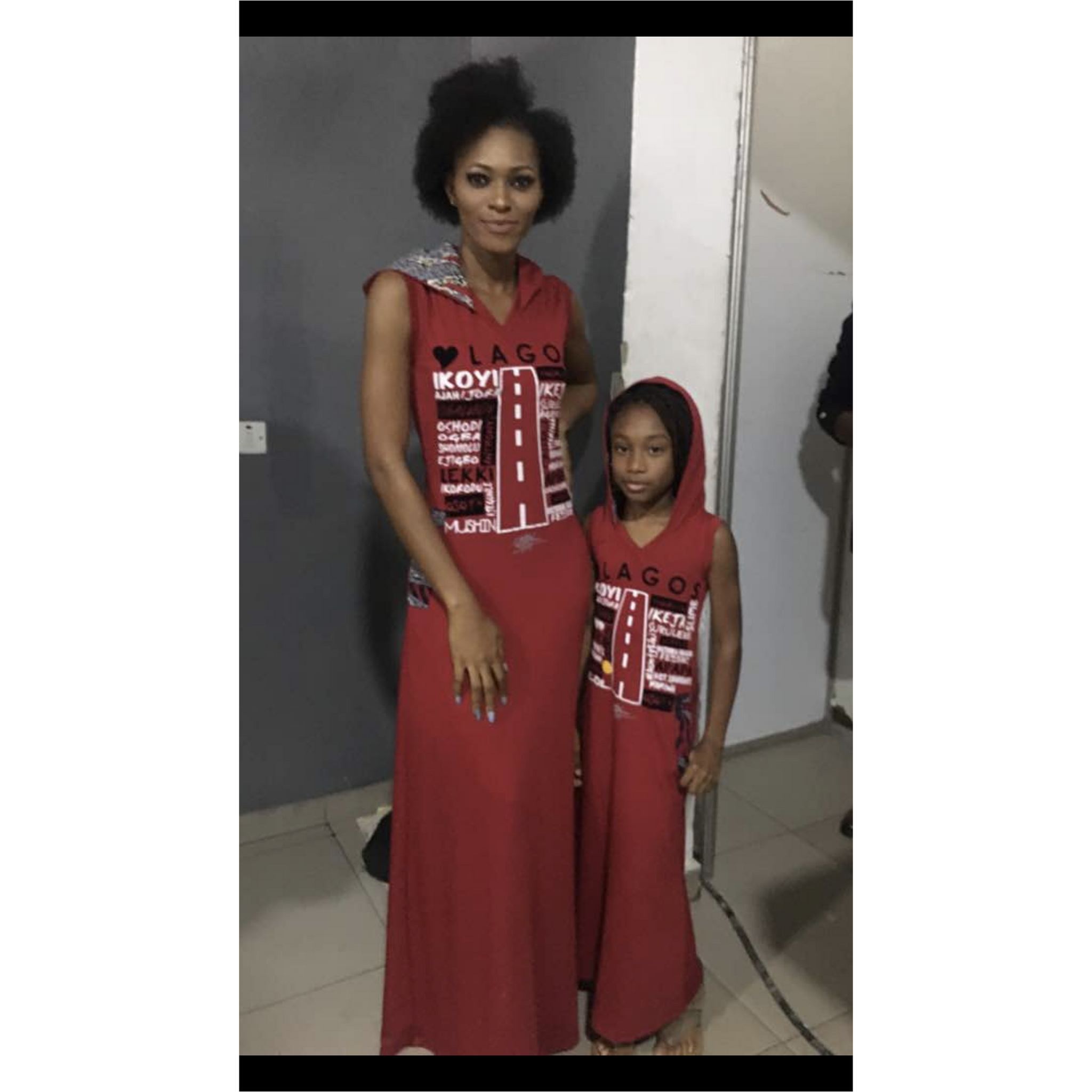 LOVE ABIDJAN/LAGOS MAXI HOODED DRESS, SLEEVELESS
Love or miss Abidjan or Lagos?  Wear it!!
Be the Lady in Red in your new favourite maxi hooded dress. It is perfect  with heels or flats and travels very well.
Stunning with ankara detail patch pockets and lined hood. Please note that ankara pattern may vary from what is seen in photograph. 
*also available in '❤️LAGOS'
*font is blue and white
*pockets are functional
*length is 62 inches
*cotton jersey.
*hand wash or dry clean.