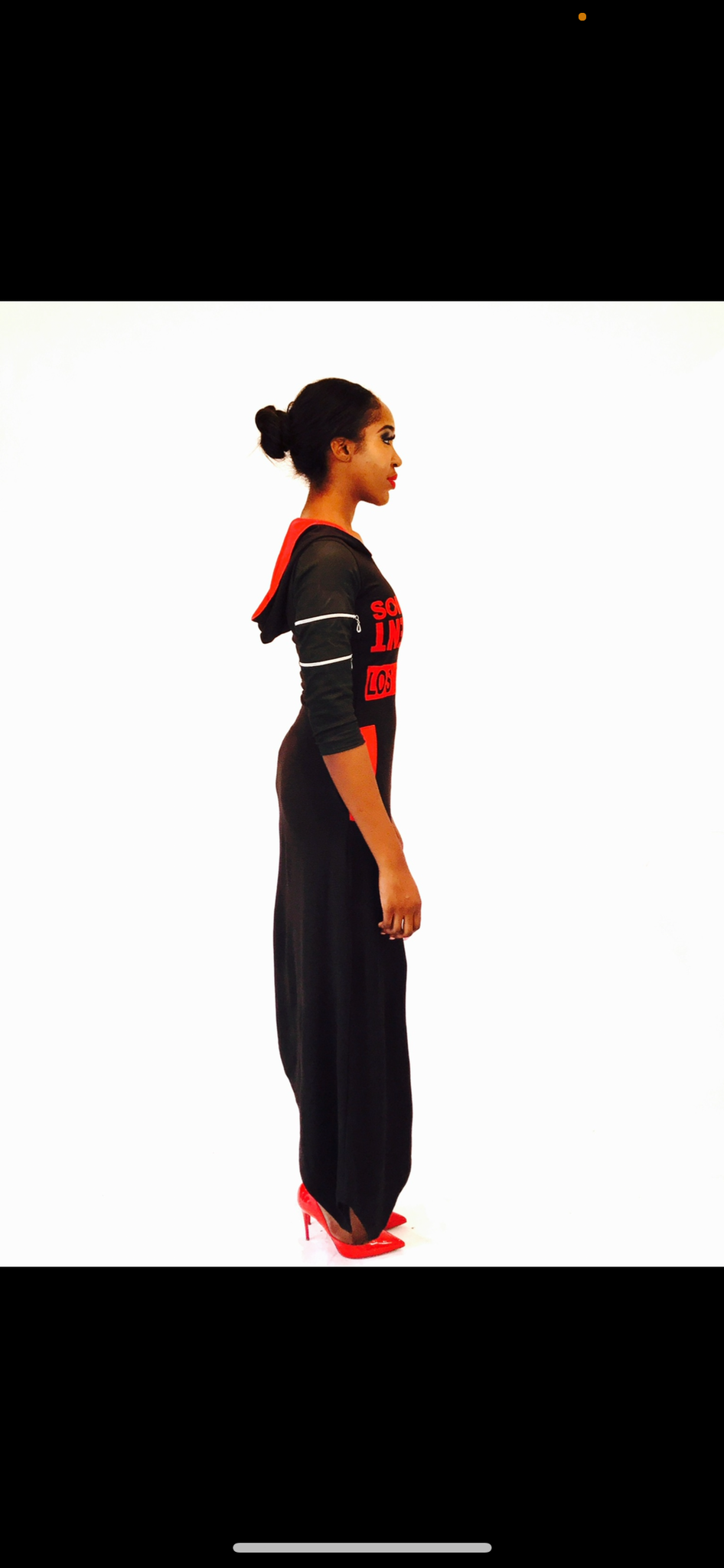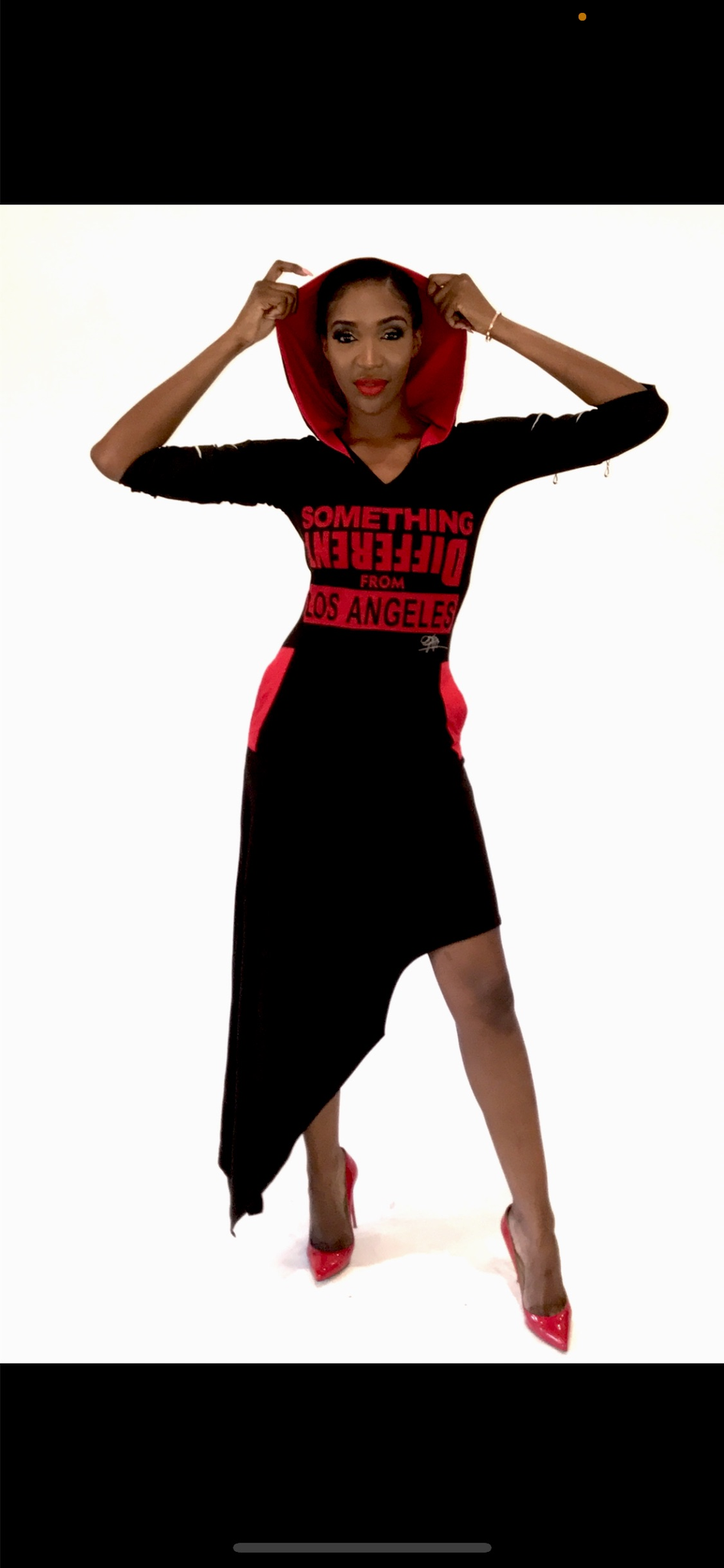 Customised: Something Different From Los Angeles, Zippered Sleeve Detail HOODED ASYMMETRIC HEM DRESS
Black asymmetric side hem dress. Red detail under hood and on pockets. Stretch cotton jersey. Hand wash or dry clean. 

3 lines of text can be customised for $15.
Kindly send an email to: Blazingtrails@kikikamanu.com with your preferred text.