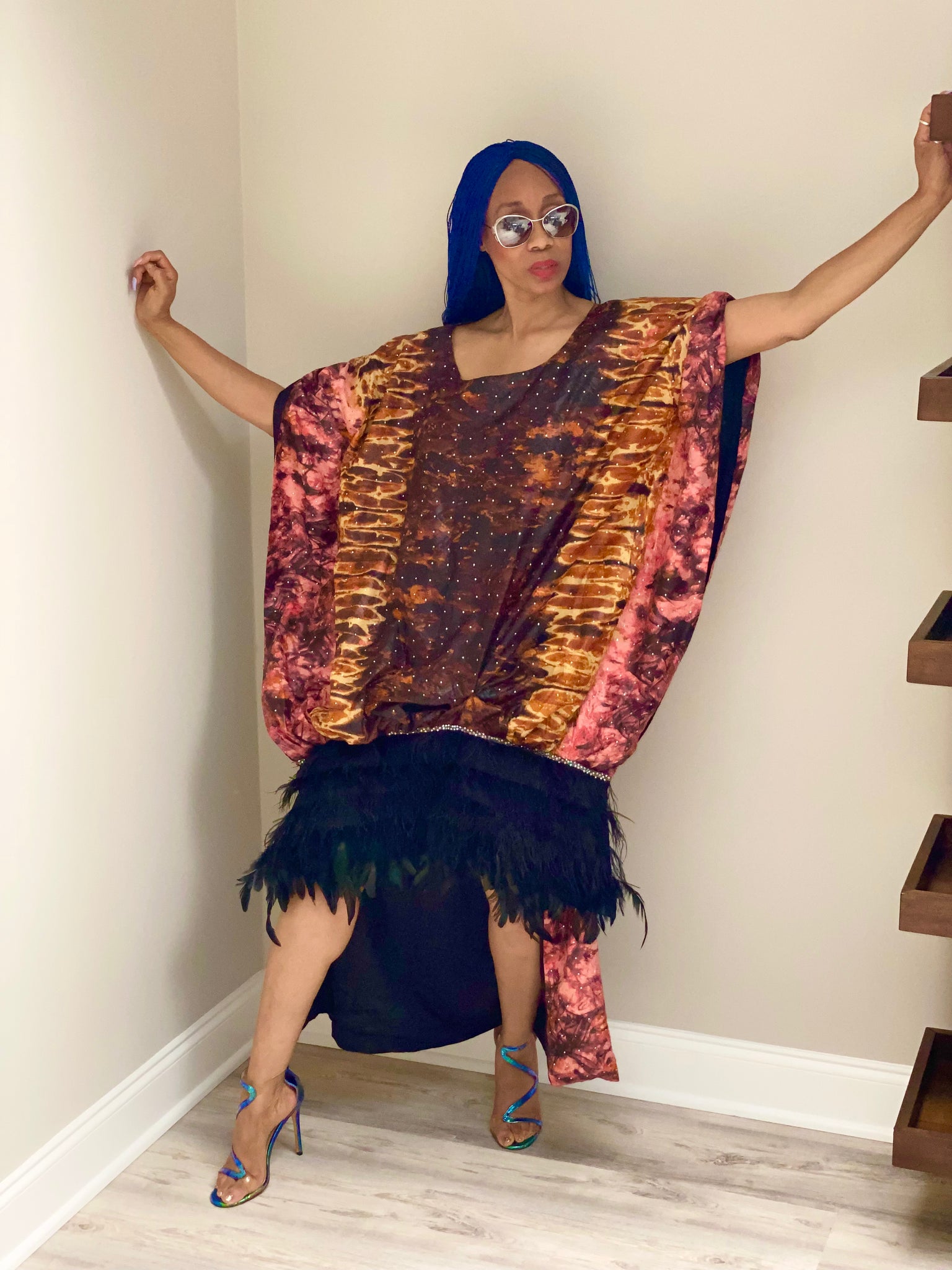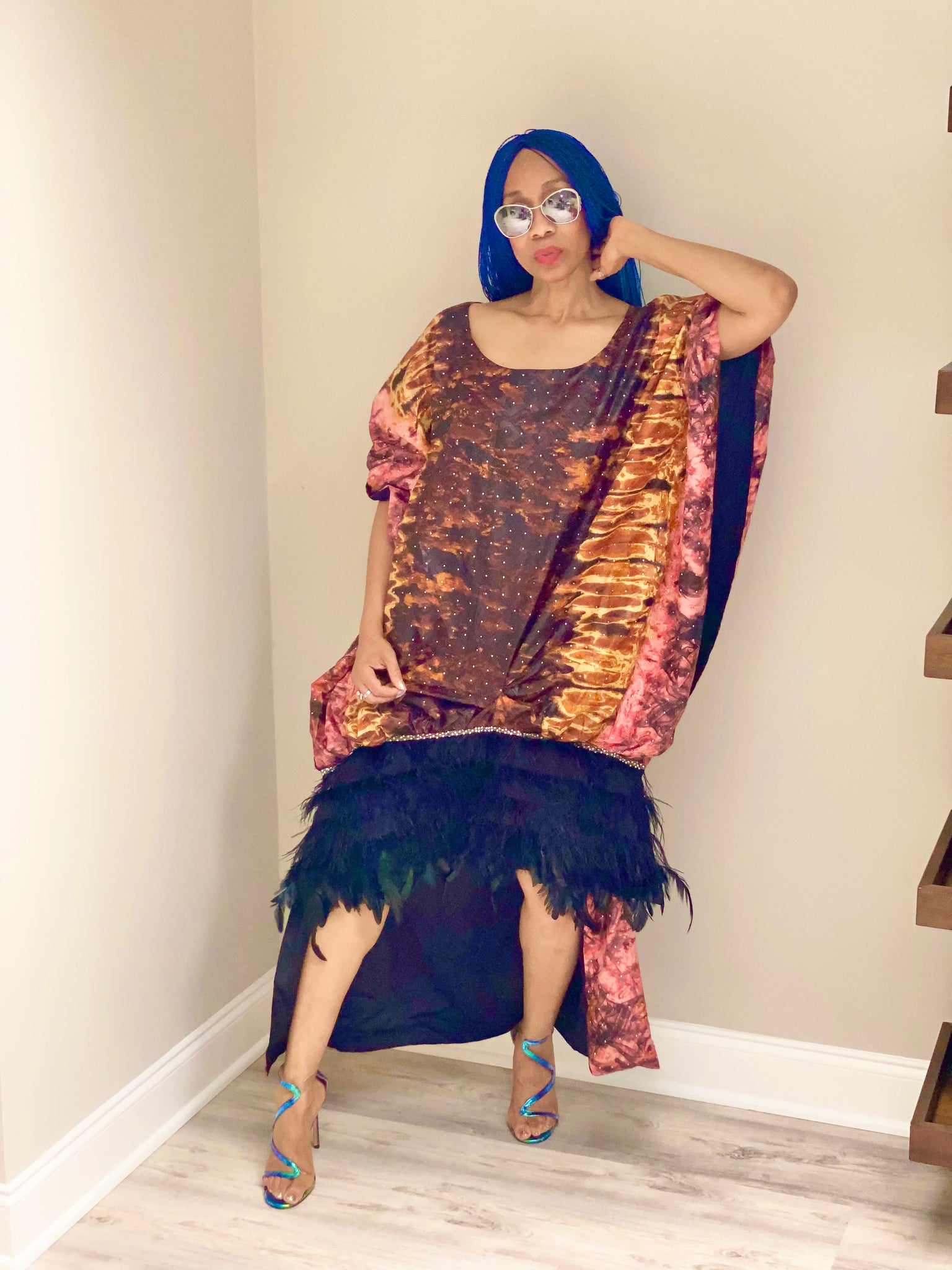 Gallery Hand Beaded Plummage Dress In Adire
Shoulders are ALWAYS in!
Our off the shoulder Adire  Gallery Dress is perfect for all occasions.
We source our hand dyed adire directly from the artisans in historic Abeokuta, about a 3 hour ride from our  Lagos studio.
Then we painstakingly bead it by hand which takes several hours. Finally we add a hand beaded vintage Asoke strip and Ostrich & Rooster plummage to complete our masterpiece!
Dry clean or hand wash.
Do not immerse in water.
Full length at front is 37.5"
Full length at back is 57.5
Full width is around is 90"
One Size Fits Most
Fully Lined