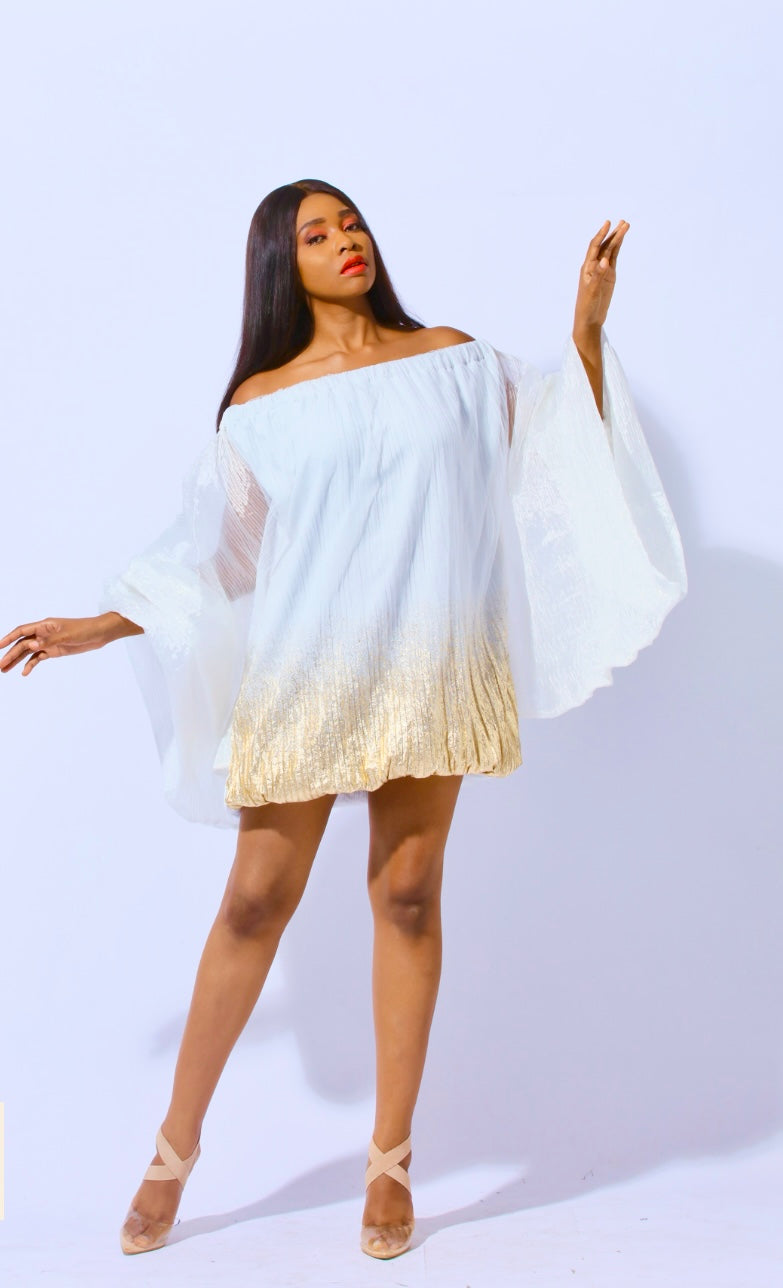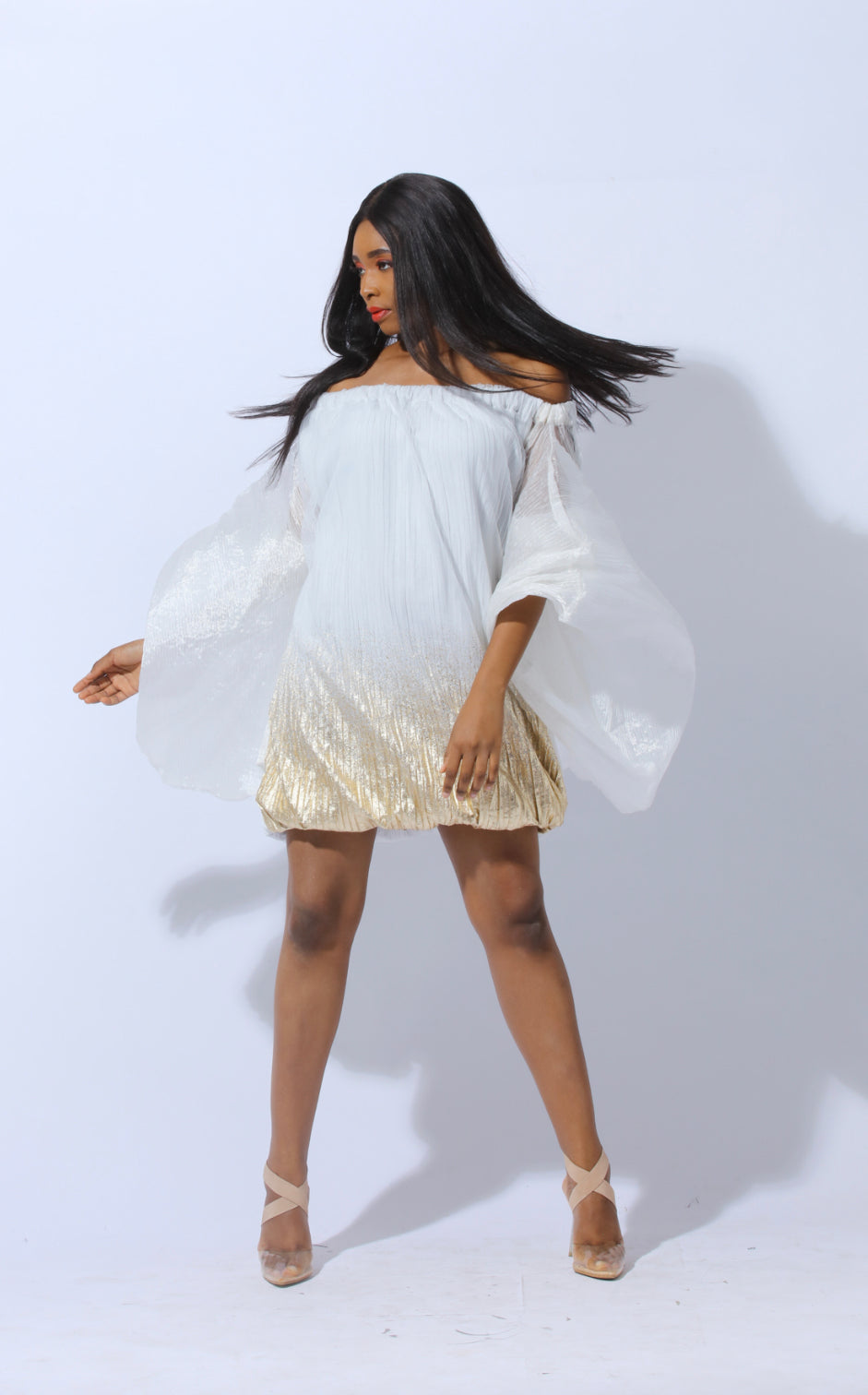 Gold Tulip Dress-Blouse
 Experience the enchanting, luxurious style of the Gold Tulip Dress-Blouse, crafted from a flirty, sheer fabric with a subtle gold shimmer. Whether you choose to wear it as a dress or blouse, you will feel ready for any occasions with its versatile design. Elevate your look with this timeless piece of clothing.
One size fits most.
-fits up to 60' chest & hips
-100% synthetic fabric, dry clean or hand  wash
-front & back panels are lined 
-36' length from top hem to bottom hem.