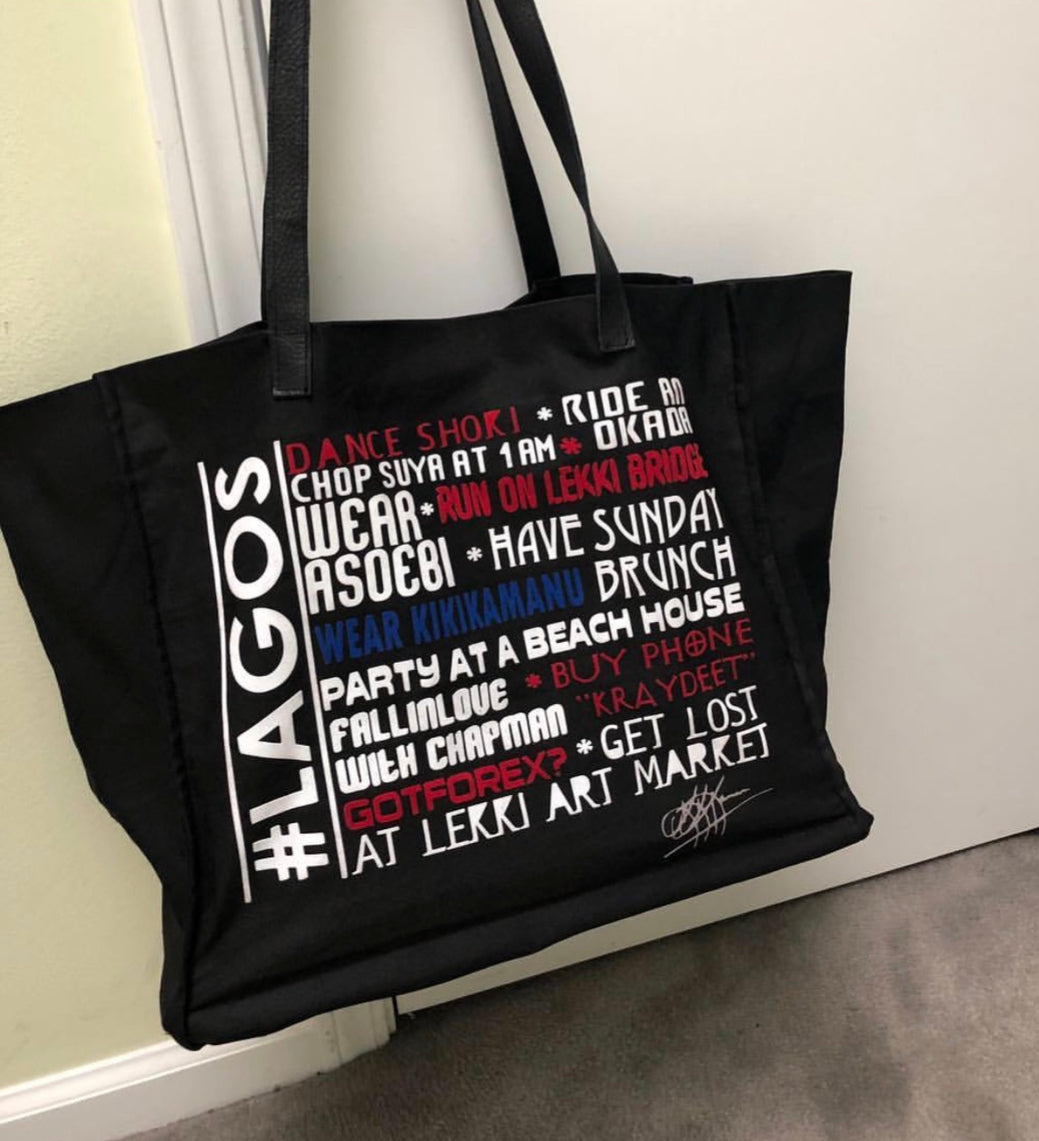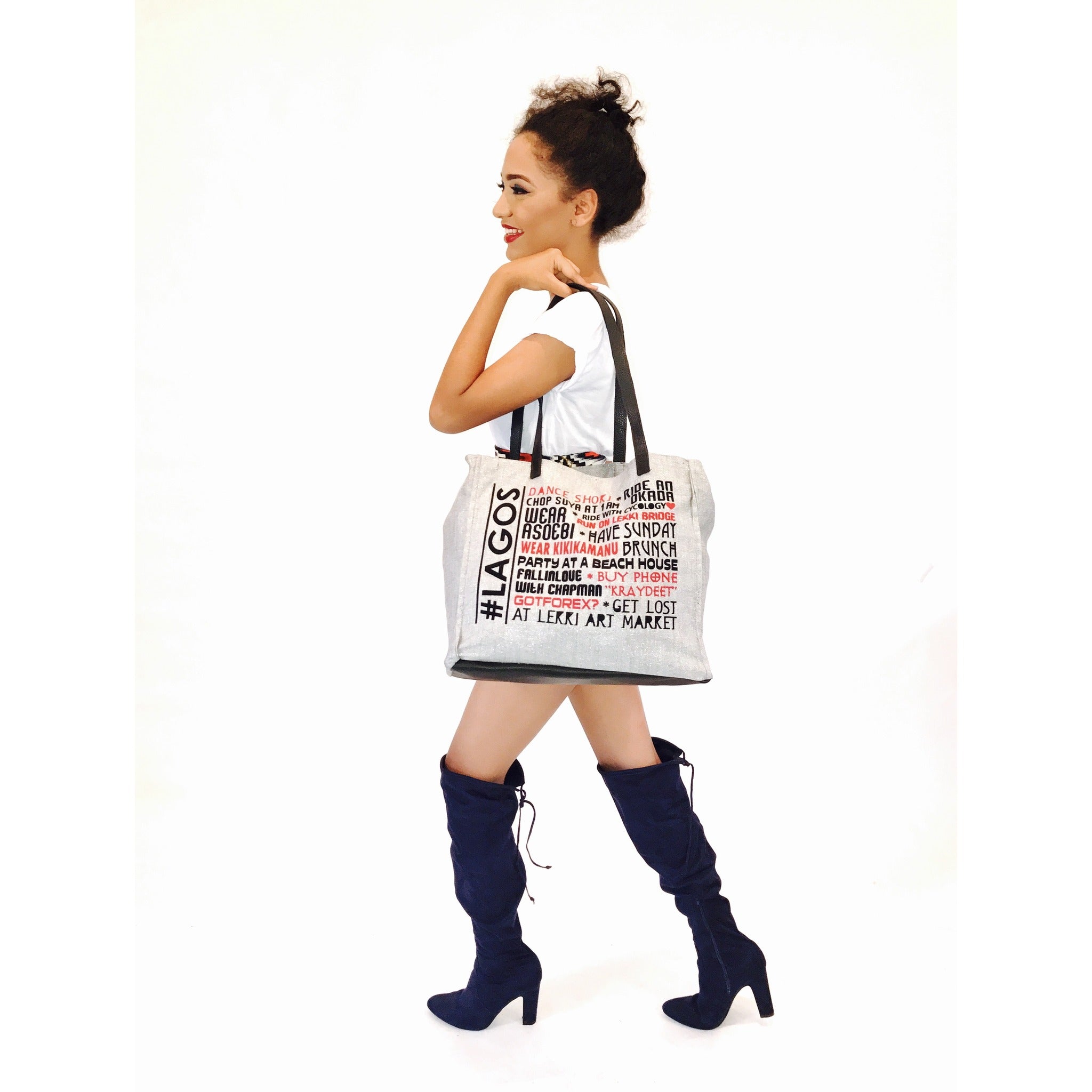 #LAGOS FAVOURITE THINGS LEATHER TRIM TOTE BAG
Proudly share the Favourite Experiences in Lagos as you carry around your new favourite tote. Leather handles and base. Fully lined with stunning ankara drawstring closure for privacy. Ankara used may differ slightly  from picture.
Silver/Grey with red and black font in velvet applique.
Also available in black with red and white font.
The Tote Bag (in inches) is H13.5 /W 8.5/L 15
Customisation is available and begins at $100USD additional.
   *** "Dance Shoki" may be replaced by "Dance Shaku Shaku"