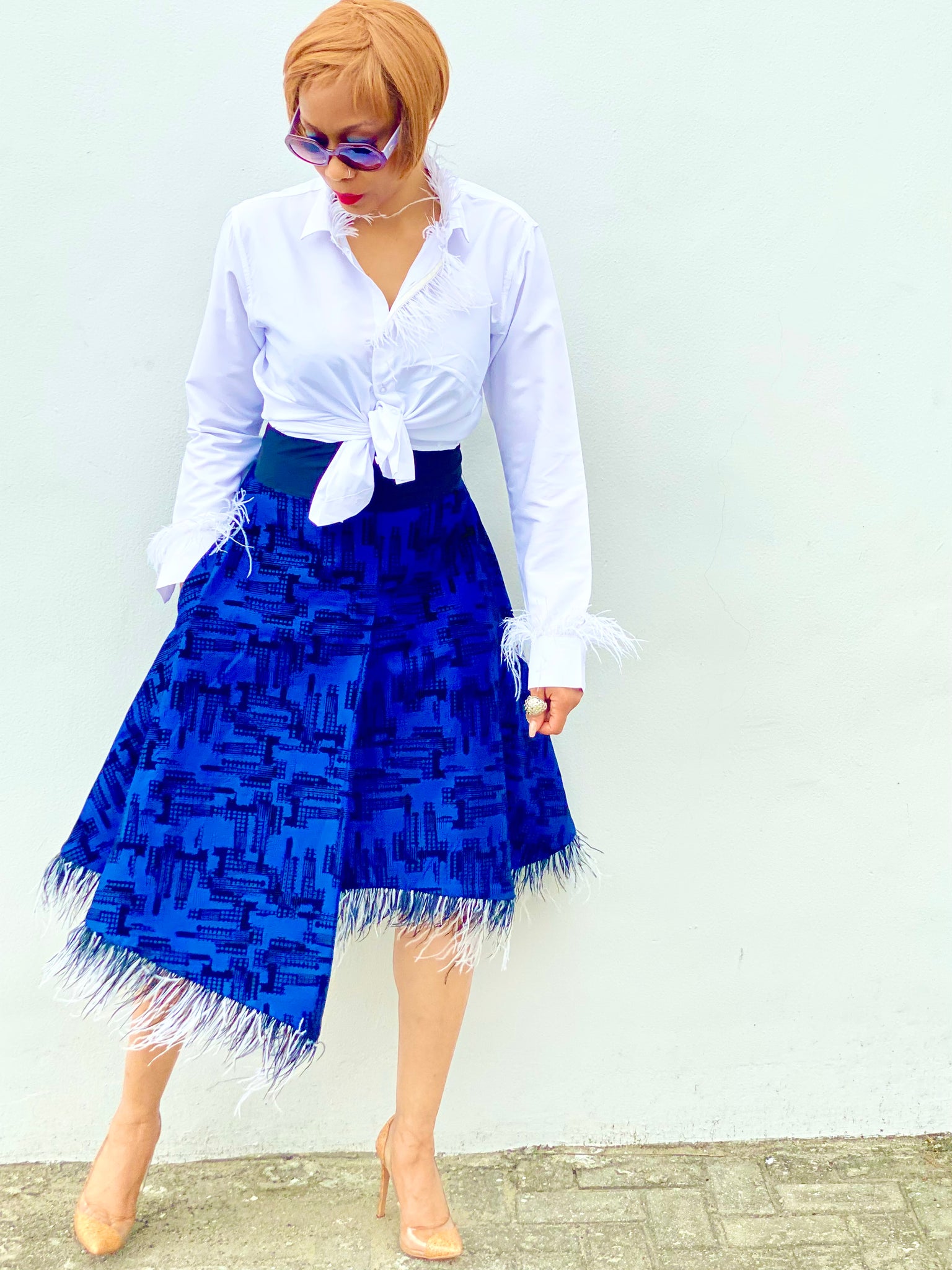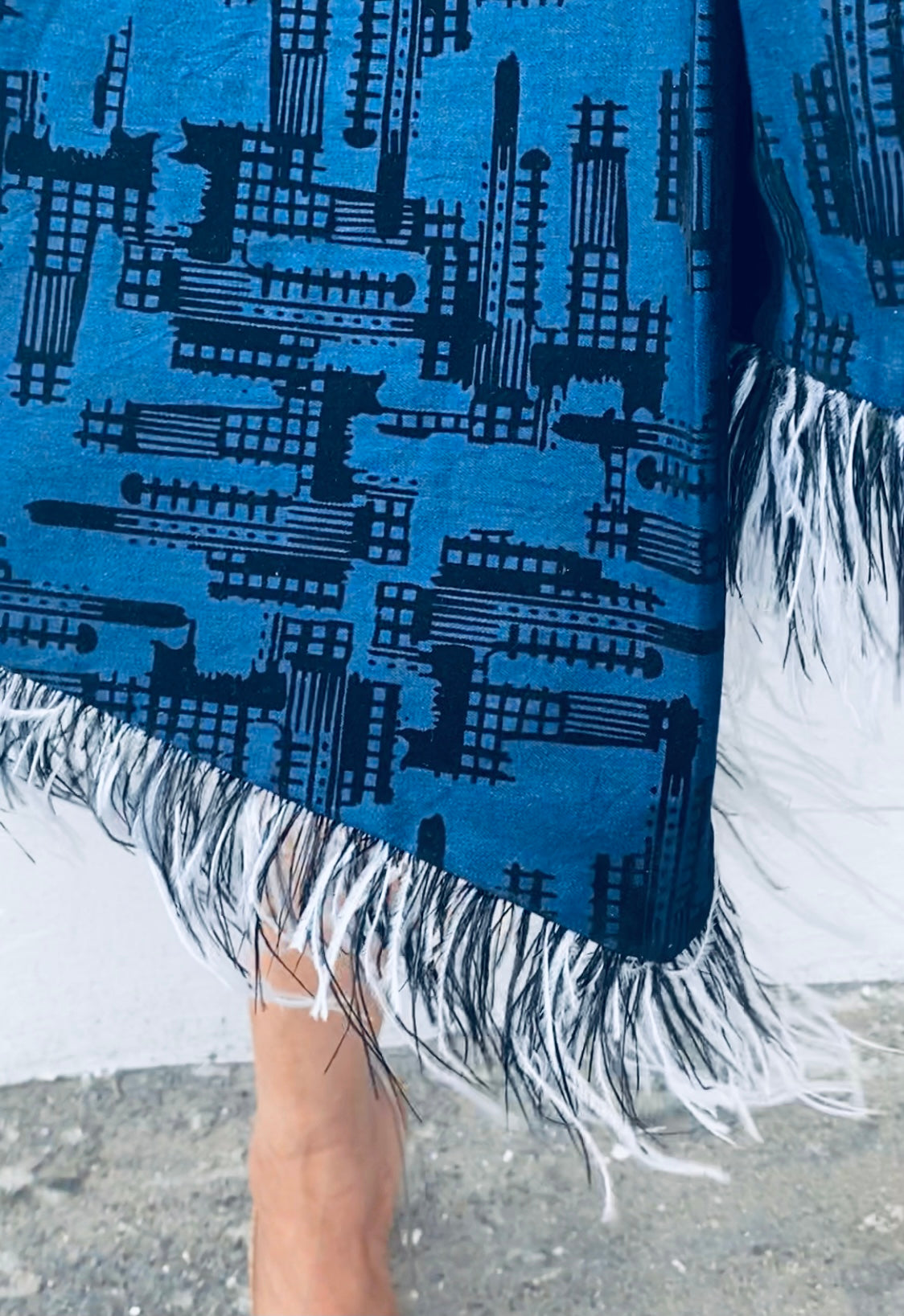 Manhattan Skyline Flapper Skirt with Black& White Plumage Detail
Stunning! With two rows of black and white feathers at hem.
- *****Also available as plain blue without  the embossed black velvet print*****
(White Malibu blouse with feather detail sold separately)
We love this limited edition skirt with embossed velvet print.
-side pocket
-wide waist band detail
-back zip closure

-longest panel is 31'' from waist 
-back panel is 24'' from waist 
-spot clean or dry clean only