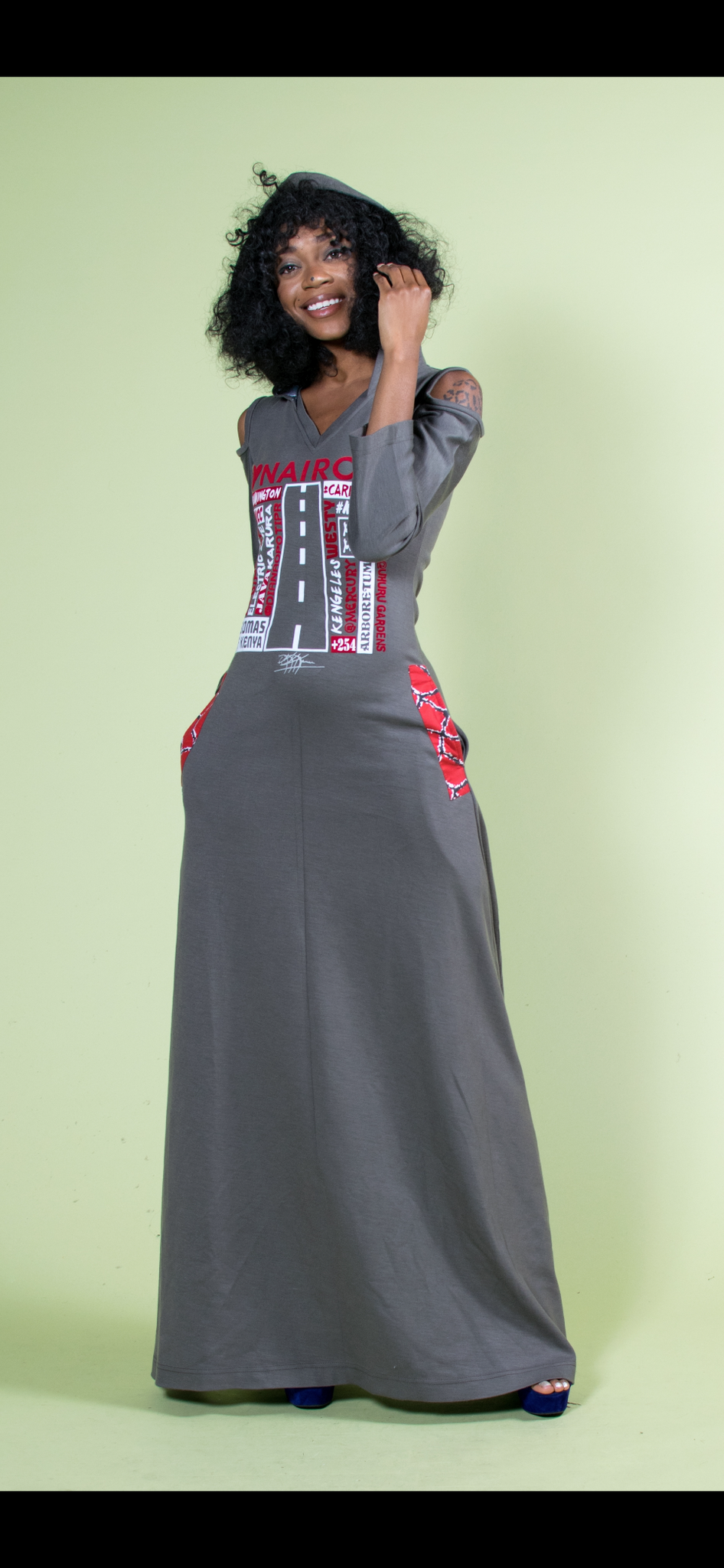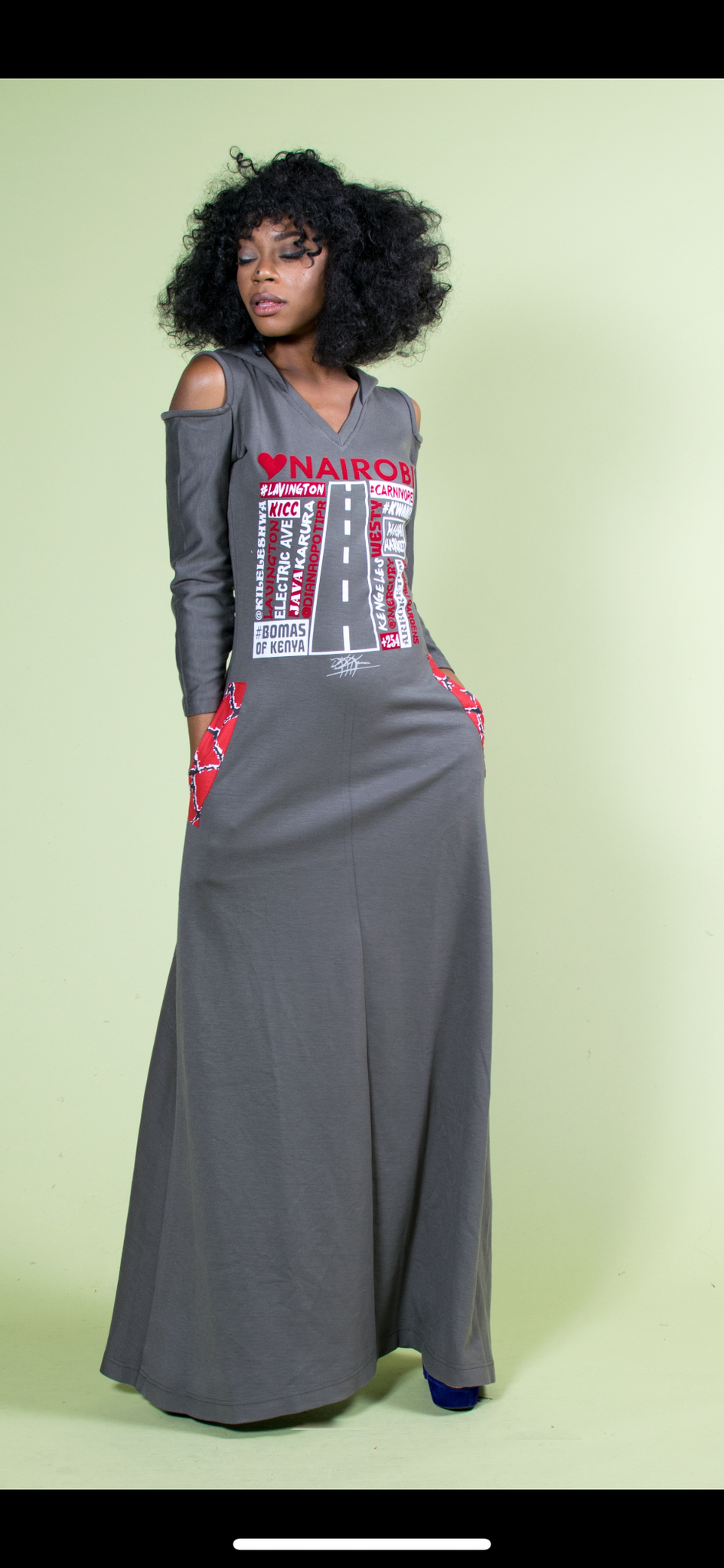 MAXI LOVE NAIROBI HOODED DRESS, ANKARA DETAIL
The MAXI LOVE NAIROBI HOODED DRESS is a must-have for fashionistas missing or loving Nairobi.
Crafted from cotton jersey with Ankara detail patch pockets and 3/4 sleeves with cold shoulder, this maxi dress looks great with both heels and flats.
With a length of 60 inches from shoulder, it pairs perfectly with your favourite accessories for a great travel look.
Please note that the pattern may differ slightly from what is shown on the model, but you will still look STUNNING!
. Dry clean only
. Red & white font