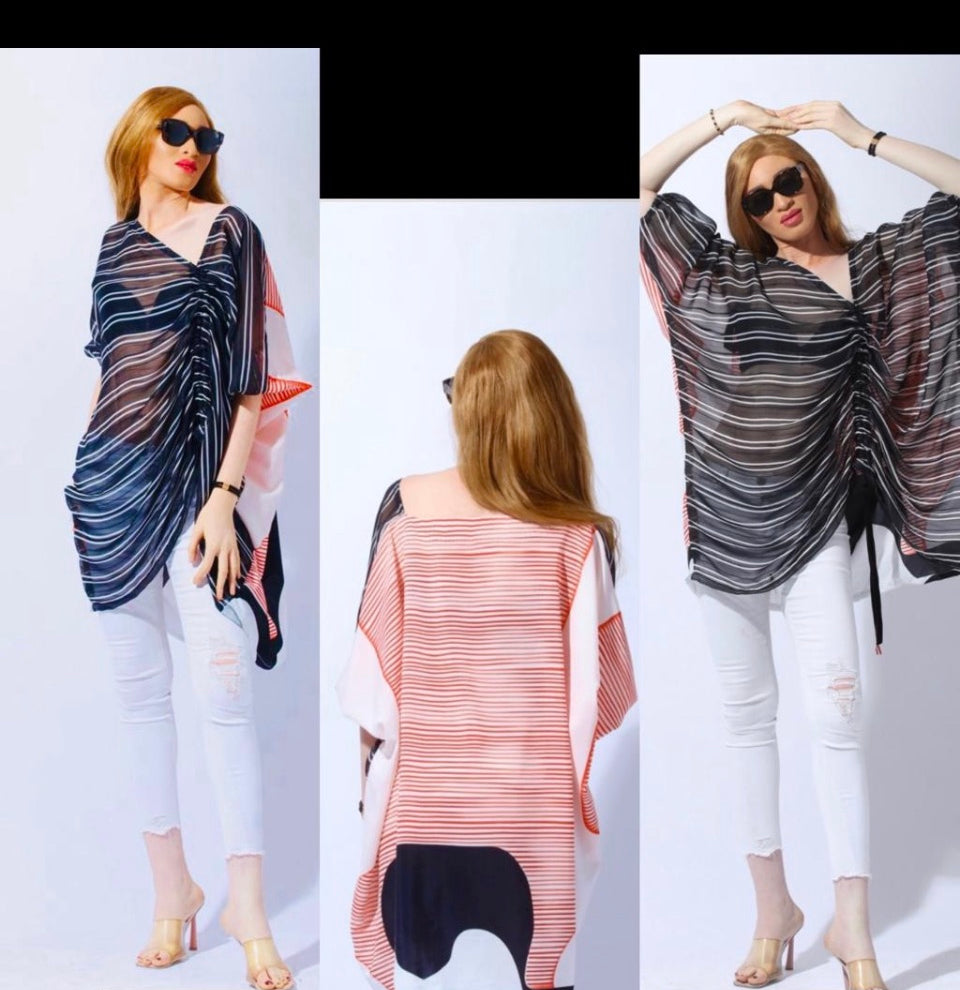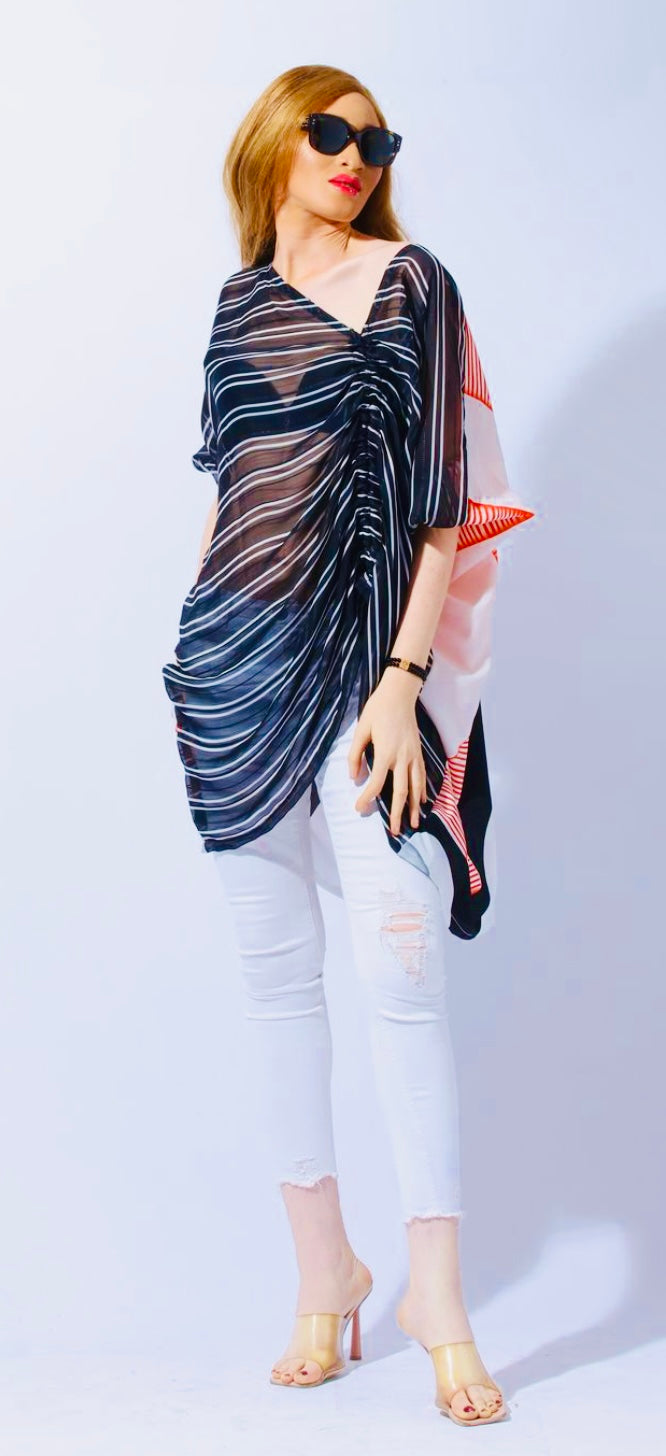 The Milano Drawstring Blouse
The Milano Drawstring blouse is the perfect way to bring effortless elegance to any look. Crafted from luxurious materials and featuring a delicate drawstring closure accented with velvet detail, this adjustable blouse ensures you are always dressed to impress.
Available with a fully lined front panel or unlined, and with a monochrome front panel and colourful back panel, this one size fits most piece can be handwashed for convenience. Let the Milano bring out your best!