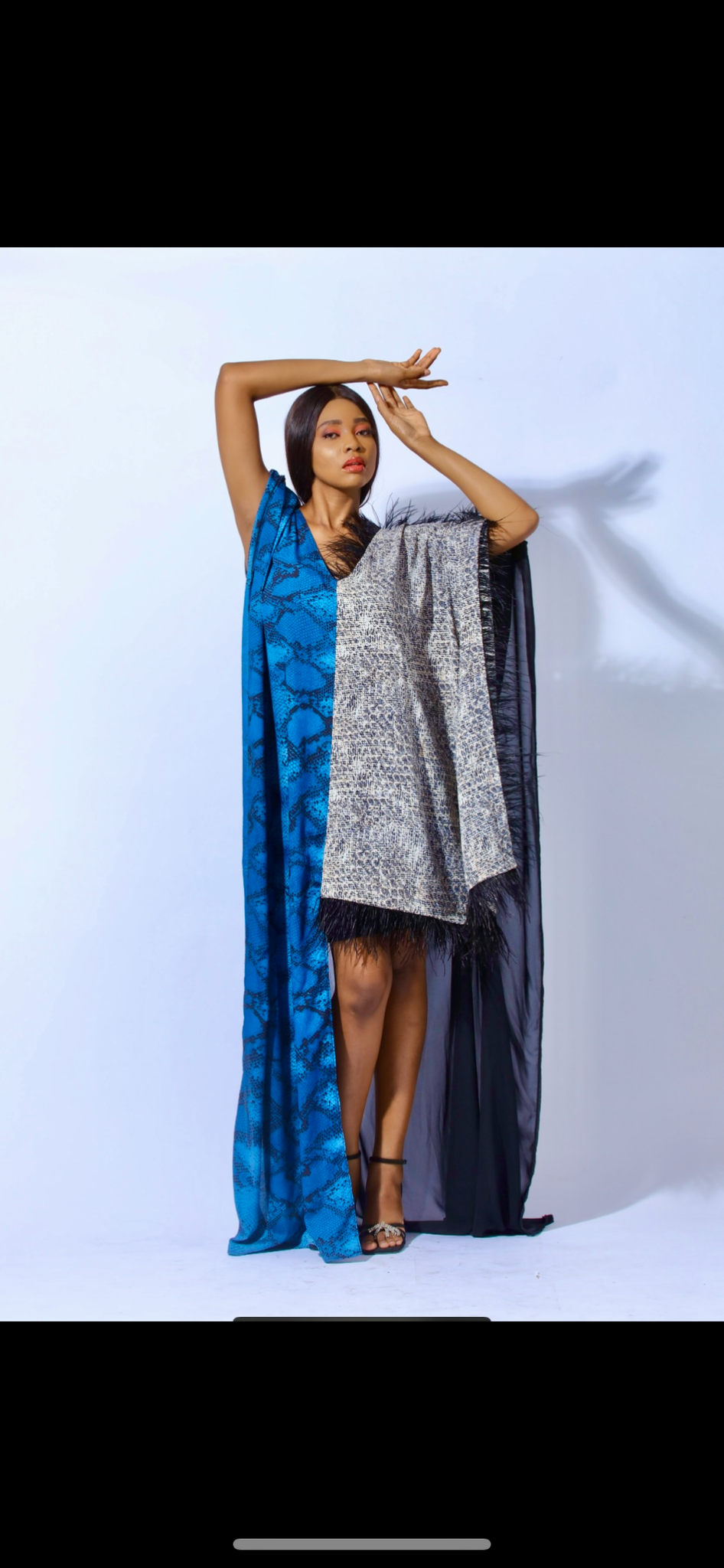 Mombasa Empress Dress with Plumage Detail
Stunning take on animal print  effect in this blue  statement  piece. Asymmetric front hem . Belt not included.
One size fits most (fits hips up to 60'')
Length at back & right panel is 66''. (Also available as 60'')
Length of left  panel is 36'' 
Hand wash and line dry
Silk poly blend  & 100% dyed ostrich  feathers.
 ****Black 33'' slip with adjustable straps is sold separately