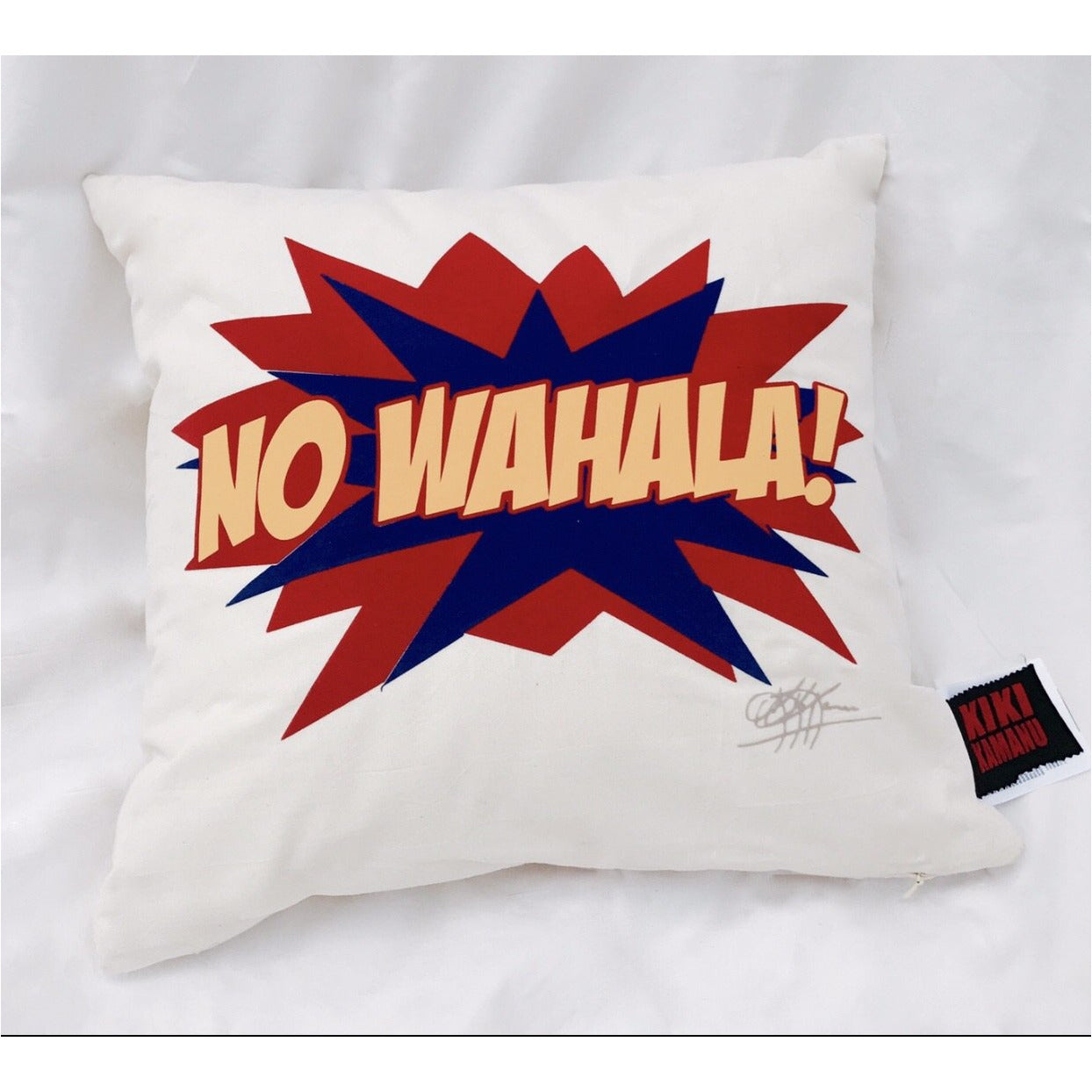 No Wahala Throw Pillow
NO WAHALA is a Nigerian term which means ' no worries' Or 'no problems'.
We like our No Wahala with a touch of lively pop art!!
You may customise your pop art with different colors for an additional fee!
Print: Luxury Velvet Applique
To Clean, Dry Clean or spot Clean. 
Cotton outer. Synthetic fibre 
 Outer pillow comes in black or beige