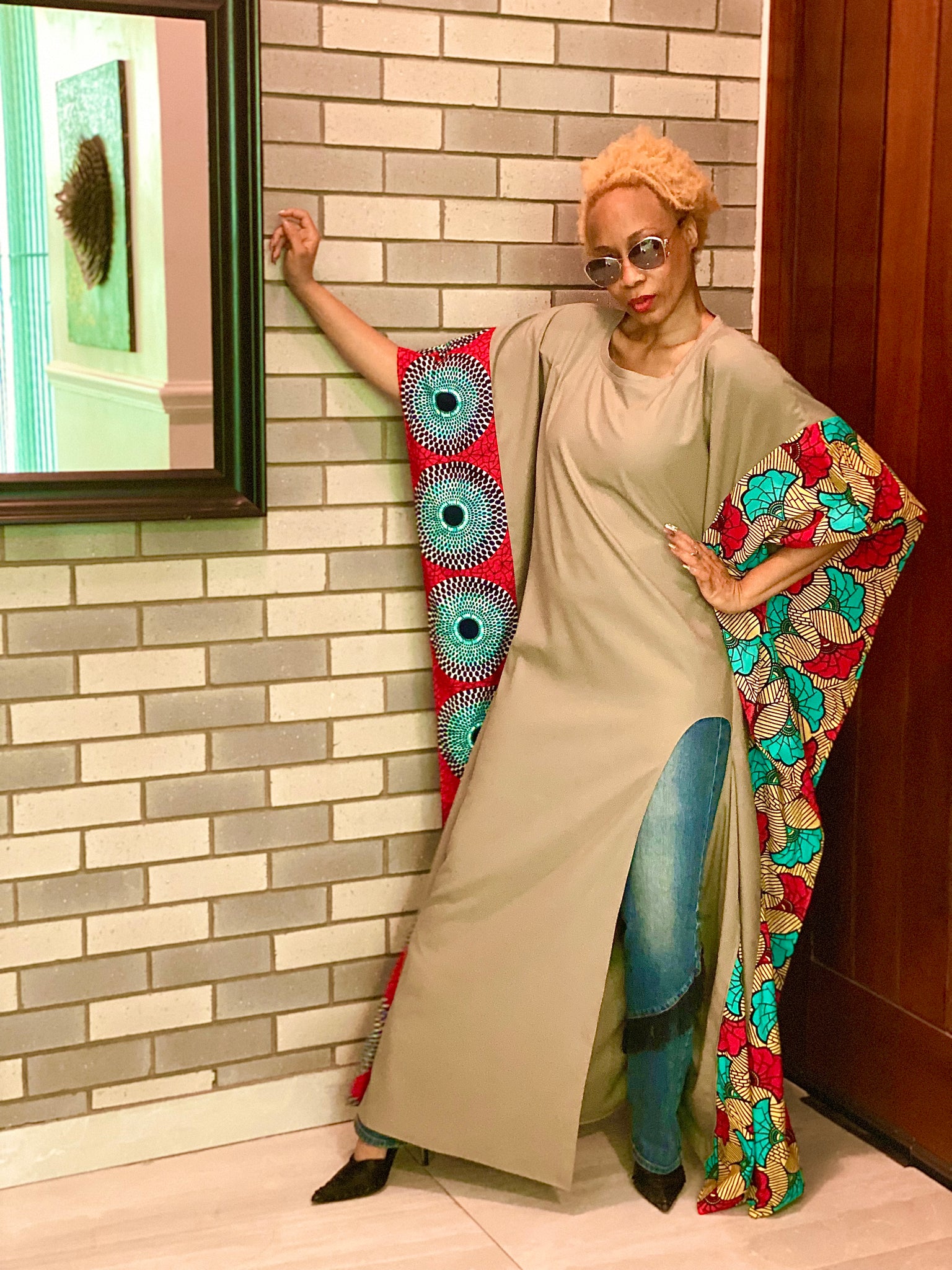 Ókiki Agbada In Salsa Print
We love our take on the traditional Yoruba menswear. 
58' inches in length 
ONE SIZE FITS MOST!!! 
Fits up to hips width 50". For wider hips please contact dorcas@kikikamanu.com
The cut out detail is stunning!
Perfect with leggings, a short skirt, jeans or on its own! 
Handwash or dry clean.
Cotton.