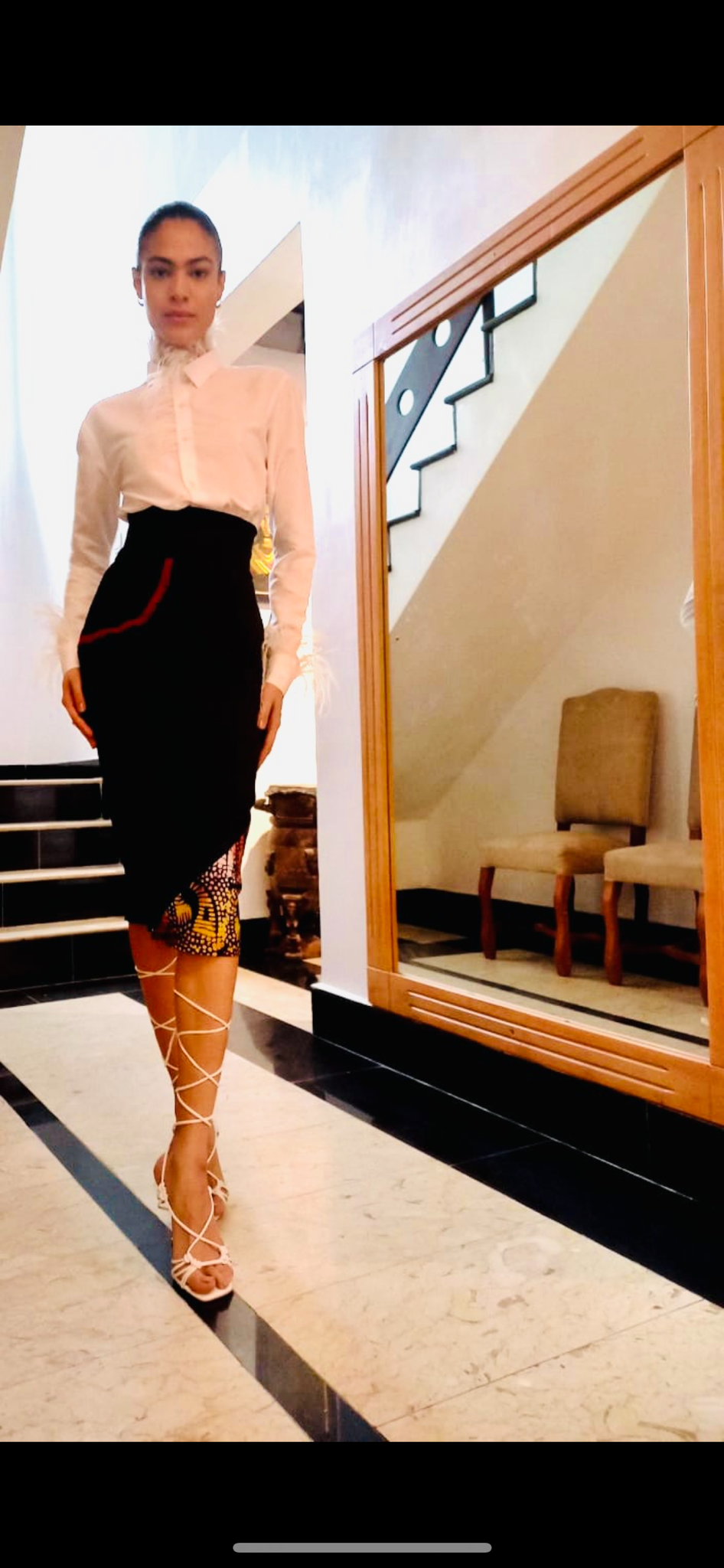 Protocol Skirt with Adire Detail
We love the hand dyed Adire triangle, the  red detail at waist which  is hand frayed for several hours AND the  stunning adjustable zip detail at hem.
Perfect with a blazer. Or not! 


Pictured with the White Empress Blouse 
Model is 5'10 and is wearing an extra small
- Crepe, Cotton, Elastane
- Dry clean or hand wash 
- Please note that if patterns worn on the model are not available we will use a similar pattern for your dress. Don't worry, you will still look stunning!