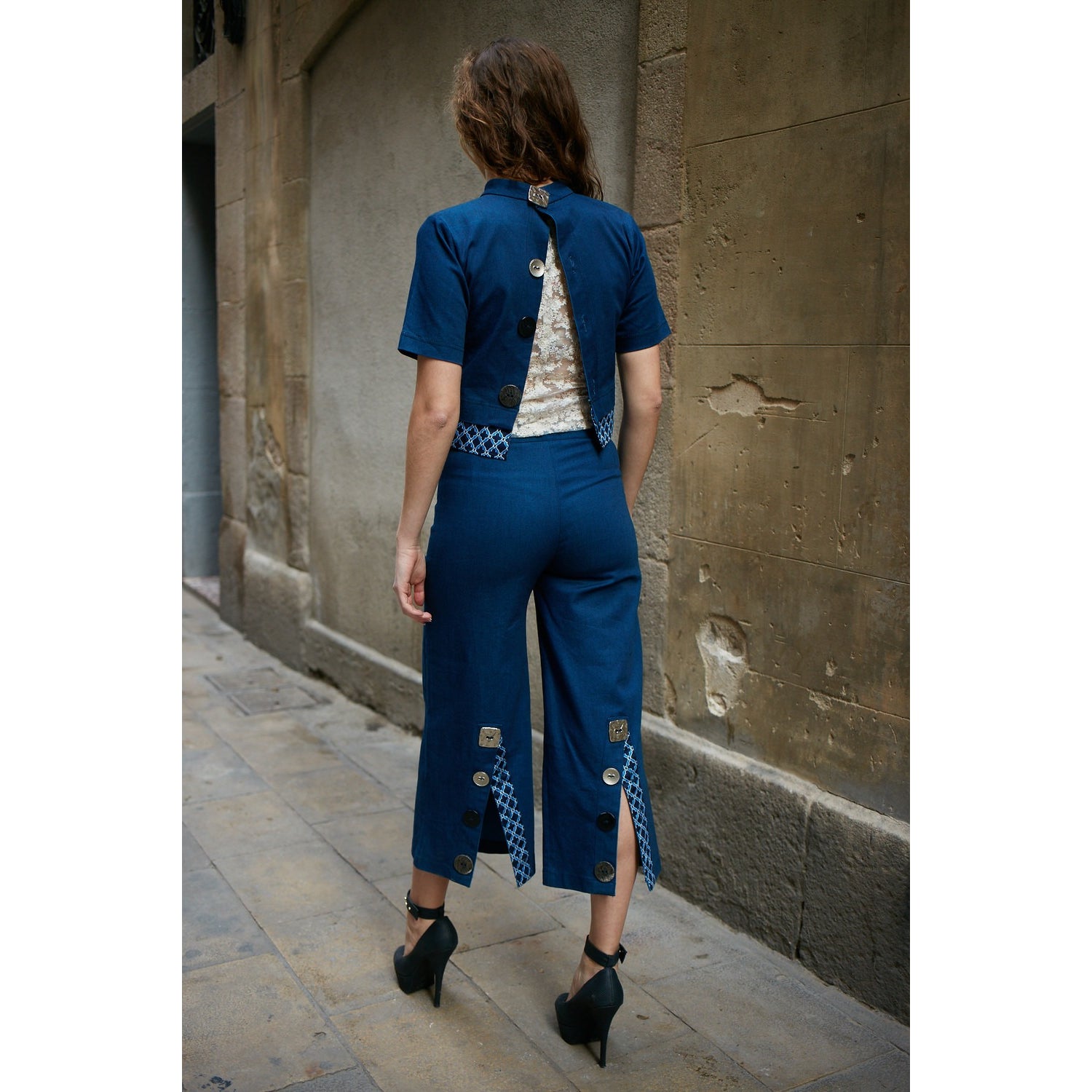 REVERSO CROPPED TOP & CULOTTES
Twist on the cropped top (short-sleeved) with a back closure and culottes both with print detail (accessory and pattern details may vary). Cotton and elastane.  Handwash or dryclean.
Each item sold separately.
Please note that the blue patterned fabric and buttons  used are based on availability. What is used for your order may differ from what is shown.