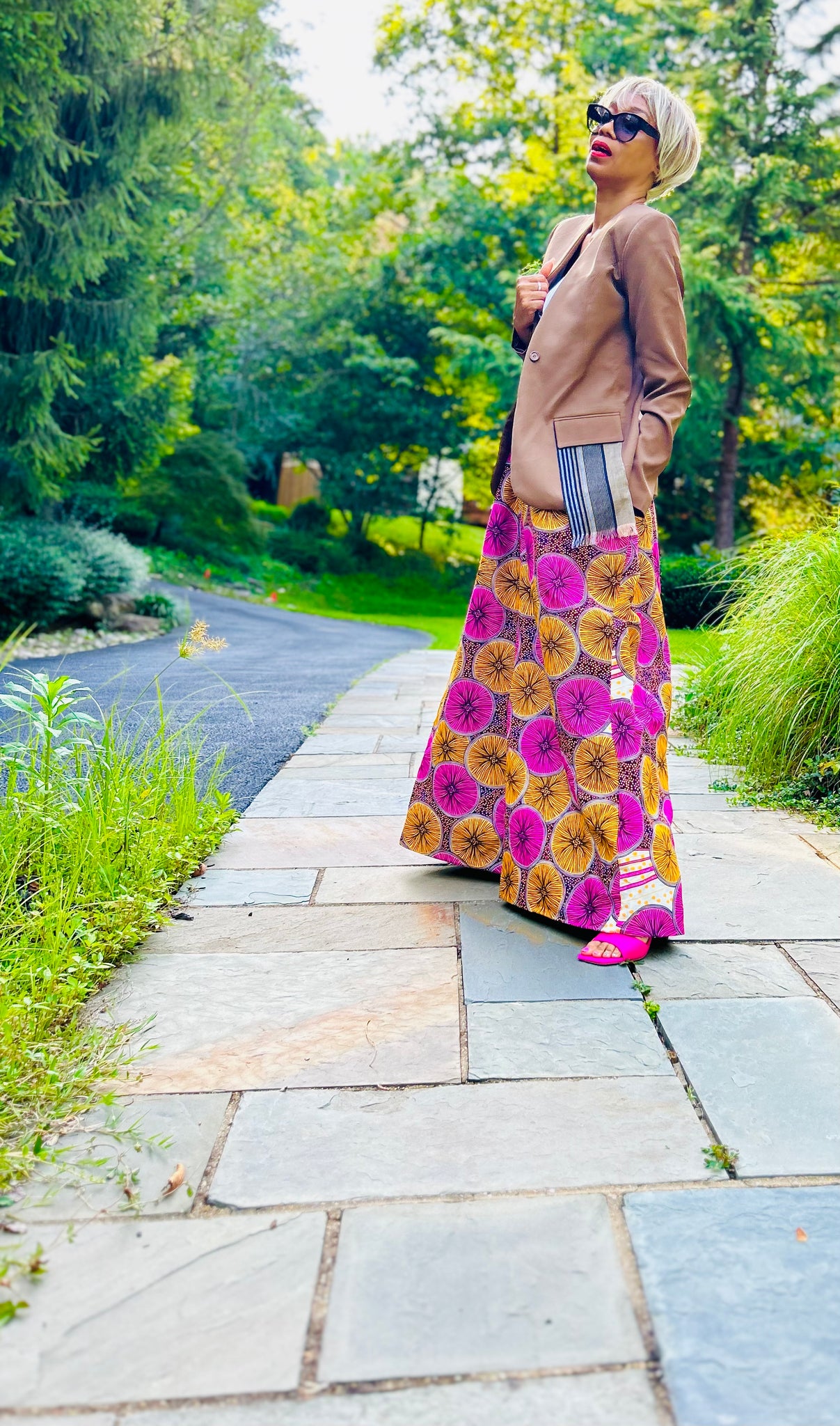 Kamala Tan Blazer with Hand Woven Aso Oke Side Detail
The Kamala Blazer with hand woven Aso Oke Side detail offers a classic look with a modernized twist.

Inspired by the 49th Vice President of the United States Of America, this sophisticated blazer features fully lined construction, a one button closure, and no collar. To add a unique touch, the Kamala blazer also features the  eye-catching Aso Oke detail at the left side.
Create an effortless and conservative look with a flair of modernity.
-Crepe outer, polyester inner 
-Dry clean only