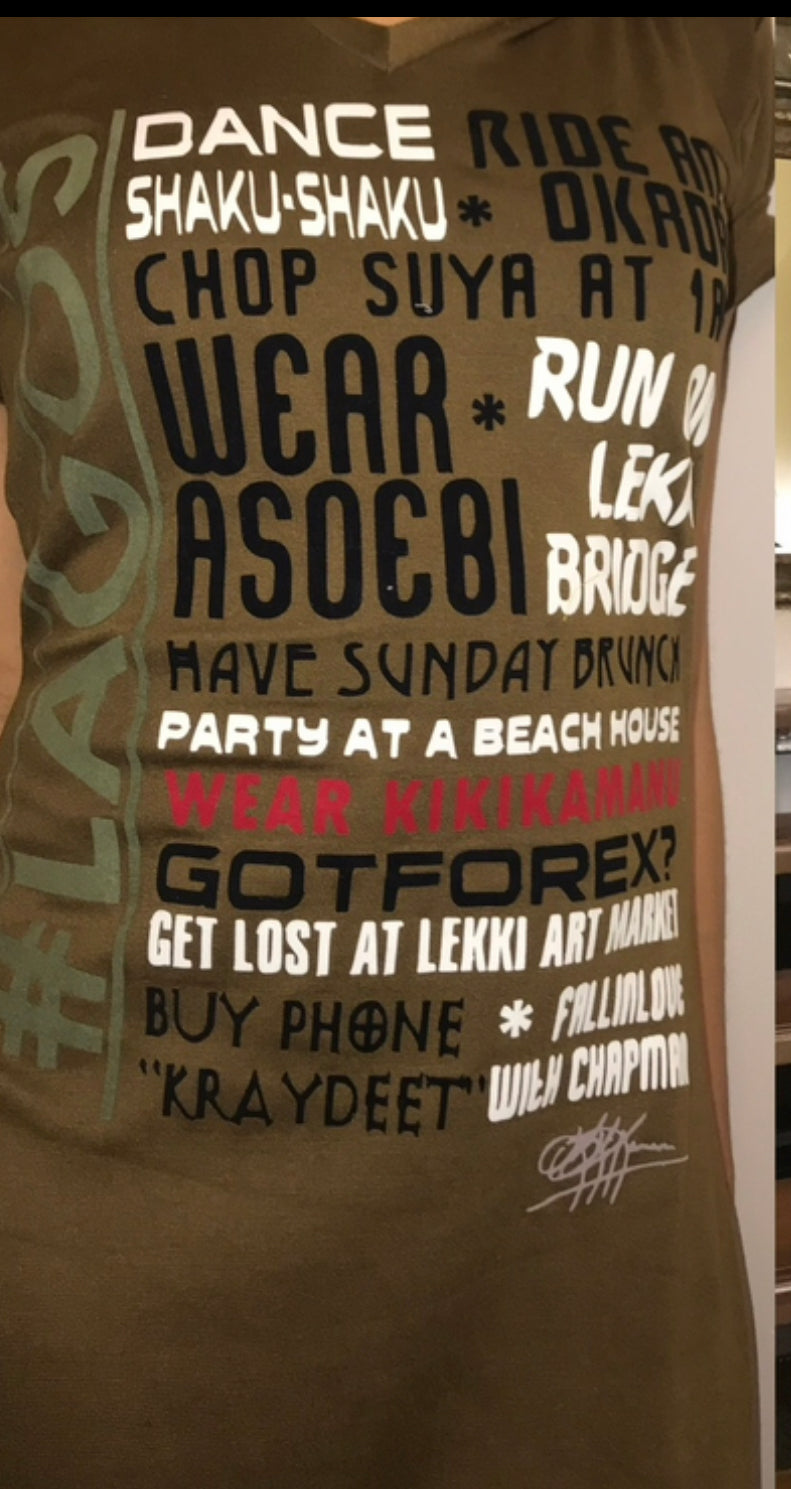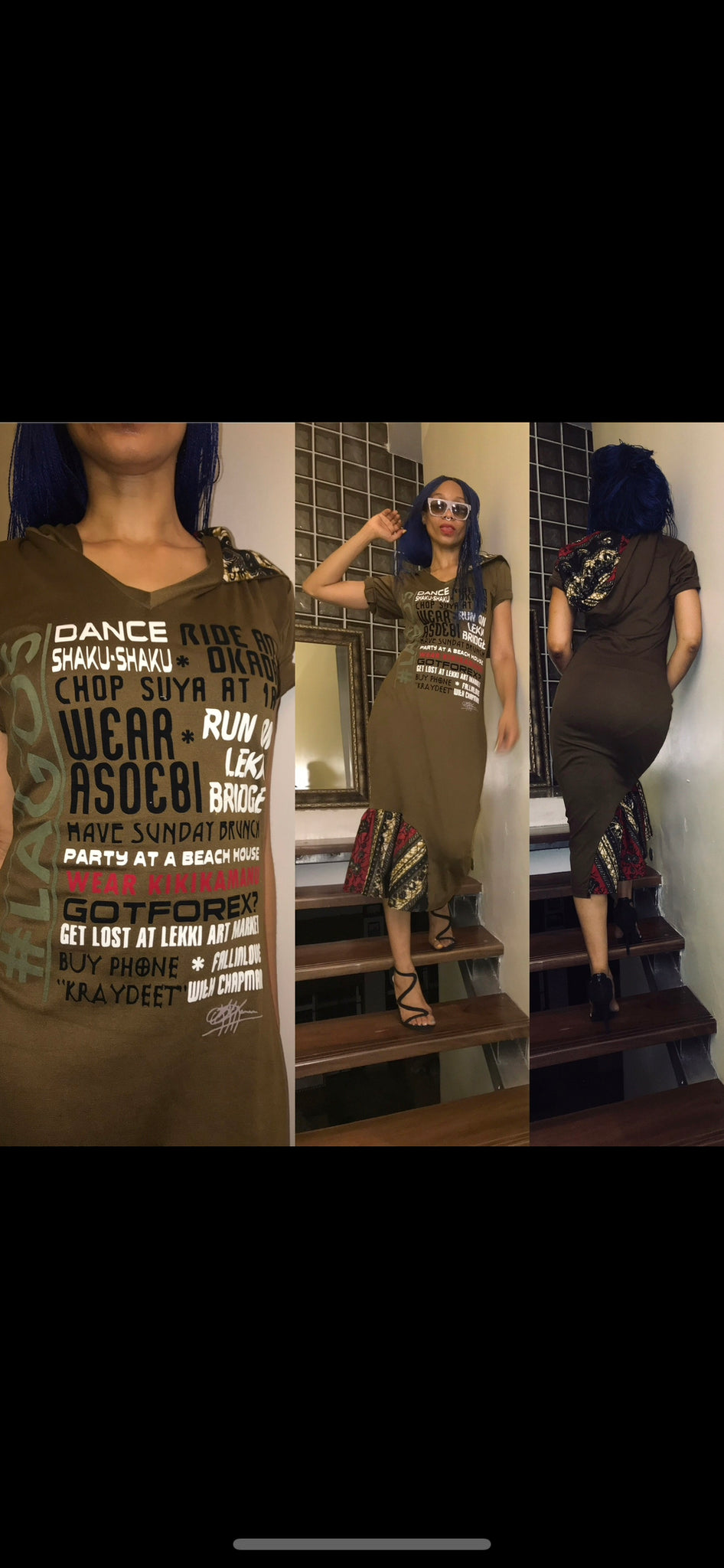 Side Ruffle, #Lagos Fav Things Midi Dress
Love or miss Lagos? Wear it!! 
#LAGOS FAVOURITE THINGS reminds you of the 'je ne sais quoi' of Lagos!
-SHAKU SHAKU may be replaced with SHOKi or ZANKU
-Ankara ruffle side detail
-text & Ankara can be customised for an additional fee
- Ankara shown is based on availability, yours may have a different but similar Ankara. Don't worry, you will still look fabulous!
- velvet appliqué font**: green, red, black and white
-length is 48 inches from shoulder
- short sleeves and epaulets 
-dry clean 
-luxury stretch jersey  with 5% elastane 

**shades of font are based on availability and may differ slightly from photos. Do not worry you will still look stunning!