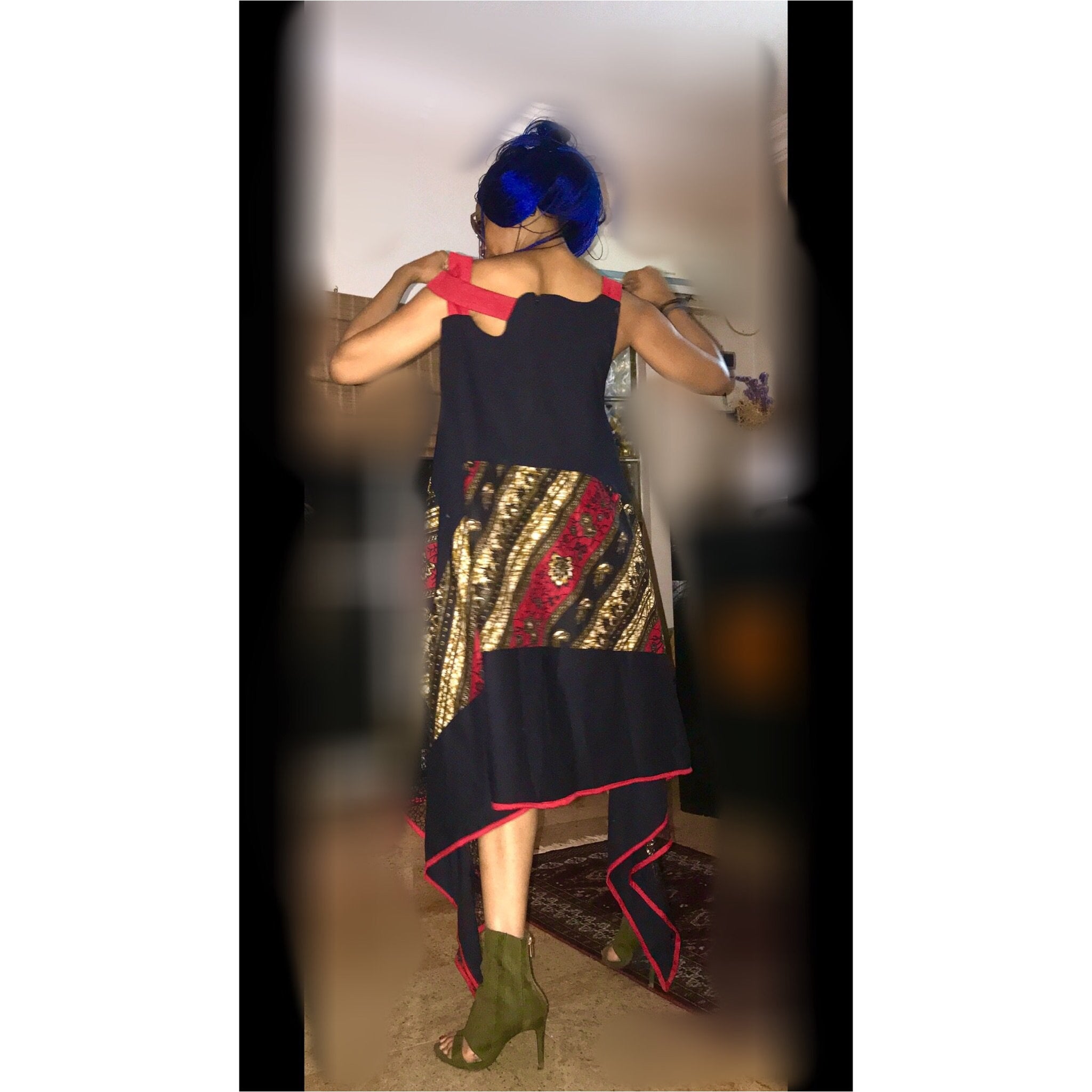 Thé Azar Highlow Blouse-Dress with Mesh Détail
Thé Azar in print is from our collection entitled SISI EKO, which means LAGOS GIRL.
This piece may be worn as a blouse or a dress and has a strap which hangs off the left shoulder.
The netting at the front panel is piped with a red trim to match the red straps.
Length from shoulder to longest part of hem is 52'
Width of widest part is 48' (the model in the photograph is wearing a size S/M which fits a Bust 32'to 38')
Hand wash or dry clean
Cotton, polyester , elastane
Unlined