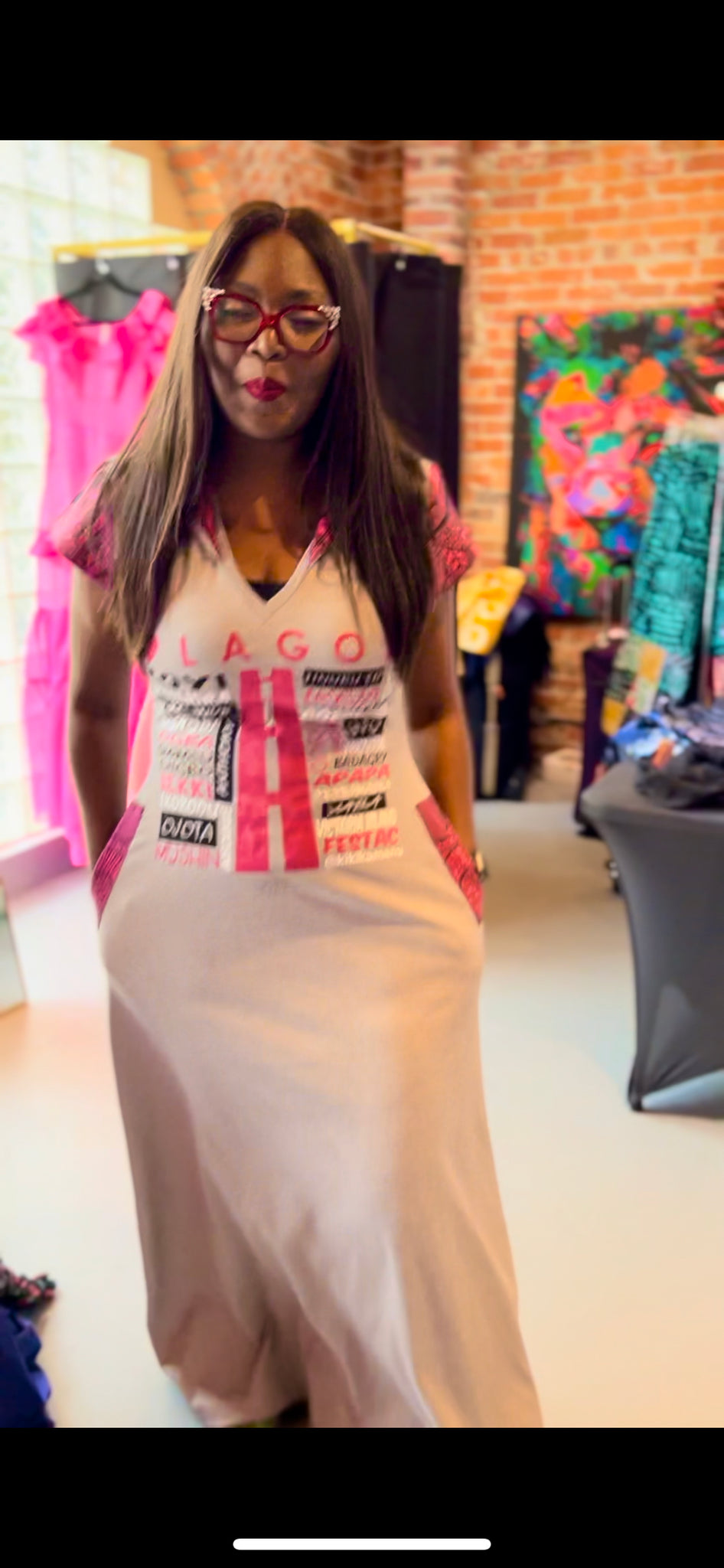 Grey Love Lagos Hooded Maxi, Pink Detail
This Grey Love Lagos Maxi dress with cap sleeves features pink, black, and white detail and a hood lined with pink printed cotton*  which are perfect for expressing your love and connection to Lagos.
Luxury velvet appliqué is applied by hand with great care for a look that is both sophisticated and comfortable.
Do you miss Lagos? Show off your favorite places with this stylish and timeless piece. Two functional patch pockets complete this look.
- dry clean only 
- length is 62'
- may not be suitable for petite 
- for customised pieces kindly contact us at blazingtrails@kikikamanu.com

*please note that the pink printed cotton/Ankara shown in the photo is based on availability and a similar pattern may be used for your order. Do not worry, you will still look stunning!